What To Charge For Your Copywriting Services
Today's blog post was inspired by a question I received from a fellow copywriting and content writer on Linkedin, who asks: What To Charge For Your Copywriting Services
"Hi, Eddie – I will say right now that the thing I am most struggling with is how to charge a realistic rate for my copywriting work. I fear I am not charging appropriately for my time, but don't know what to change – I'm wondering if there is a magic formula for working this out? Anyway – I hope you enjoy your well-deserved break and I will get back In touch next week. Many thanks for replying to me."
Now, I get asked these types of questions a lot from my marketing mentoring students, clients and fellow copywriting and content writers. It's something that most people who are new to copywriting (and business) in general struggle with and I understand why. Do you compete on price and lowball yourself? I say No.
Or, do you position yourself as a highly paid copywriter writer at the risk of not getting any clients at all? "What's the answer Jaffaman?!" 
One of the most difficult parts of starting and building a freelancing copywriting or starting your own copywriting or content writing business is trying to figure out what to charge. You don't want to set your prices so high that you scare off potential clients, but you also want to charge enough to make a living wage. It's more challenging to set a rate because there is no magic formula.
So below are a few general benchmarks to set your own copywriting rates and pricing model to point you in the right direction. 
Start By Asking Yourself the Following Questions
There are a few key questions that you want to ask yourself to ensure that you set competitive rates that allow you to support yourself.
1.

What Should Your Income Goal Be?
One of the first things you have to do is set an income goal for each month. We've seen copywriters charge $10 or so per page when they first start out. If they have $800 rent to meet each month, this works out to 80 articles per month just for rent, and it doesn't count your other monthly expenses. Avoid this trap, set an income goal straight away.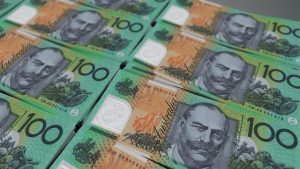 Total out your income expenses each month (both business and personal) and add 35% to this total to put away for taxes. This will give the minimum amount you need to meet each month just to cover the necessities. (It's a good idea to add an additional 10% for miscellaneous expenses.)
When you get this total, you can divide it by the average projects or articles you feel like you can comfortably do each month. This will give you a good idea of how much to charge for a copywriting project.
2.

How Much Copywriting Experience Do You Have?
Experienced copywriters will have higher rates, while newer copywriters will charge lower rates. Once you build your experience level and prove your results by client testimonials, case studies, rankings, etc., you can charge more.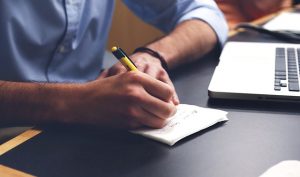 Also, experience or writing classes can help you increase your rates. Do you have certifications or training like SEO Copywriting Certification training? Are you widely recognised in your niche or have you written books? These things all translate to higher prices.
3.

What are Similar Freelancers Charging?
Finally, take a look and see what freelancers in your area or niche charge. Some clients are happy to tell you what other copywriters they work with charge. Others consider it confidential.
I'm not a fan of this model for my own copywriting business simply because of other variables to consider such as experience, niche specialty years in business and so on. Additionally, most freelance copywriters you'll find are undercharging which may or may not be part of their customer acquisition strategy. Plus this model does not take into account their country of origin either. 
Basic Copywriting Pricing Models To Consider
There are several common ways that you can charge for your copywriting work. Some are easier for clients to understand, but you have to figure out which one works best for you. And the ones below are more generic in nature and really only to be used as a benchmark.
Hourly – Hourly pricing seems good on the surface, but it can backfire on you as a writer. Maybe something took you six hours to write at first, but now it only takes you three. You're doing the same amount of work for half the money. It doesn't showcase your value.
Per Page – Pricing per page is easy for your clients to understand because they know you'll charge X amount for each page you work on. However, make sure that you set very clear boundaries on revisions and how long you consult with the client so you don't lose money.
Per Project – Project-based pricing is popular as well. You have to carefully consider how much time the project will take you and give your client a final total. This total will include researching, writing, and time for revisions. Again, outline revisions and consultations in your price.
Final Thoughts
No matter where you are, you should consider charging at the very least $50 per hour for your work if not higher. Although this seems like a lot, you're only making roughly $48,000 per year if you freelance full time at eight hours a day, five days a week.
Mid-level copywriters tend to charge between $100 and $130 per hour with experienced copywriters charging upwards of $130 to $240 per hour. Don't sell yourself short. You give your clients an excellent service, and you should get proper compensation for it.
Well, that's all there is to it folks. I hope that pointed you in the right direction at least.
The main thing to remember is not to sell yourself short. Charge what your true worth for your copywriting and content writing services based on your experience and remember to review your copywriting fee's every six months. Your skills and experience are valuable, remember that. Go get them!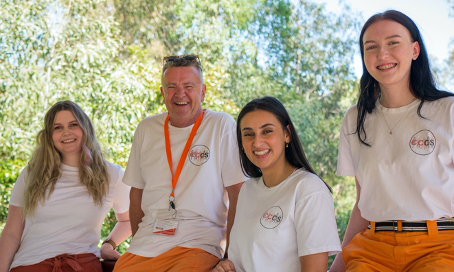 We'd like to pass some of that passion onto you and your business so you can increase your marketing returns, generate engagement on social media and your marketing conversation rates to improve your life, profits and businesses value.Our passion for copywriting and content writing is our greatest strength and has carried us through since we started back in 2003. Without it, we'd have a much harder getting our customers on the first page of Google and delivering fantastic content into their hands.
Plus we're the only copywriting and content writing service we know of that gives you a 100% money-back guarantee so call us now, you'll be thrilled you did. 
Phone: 0412 288 339
Contact Creative Copywriting Today