Hi there. Here is a snapshot about us and Creative Copywriting & Content Solutions crew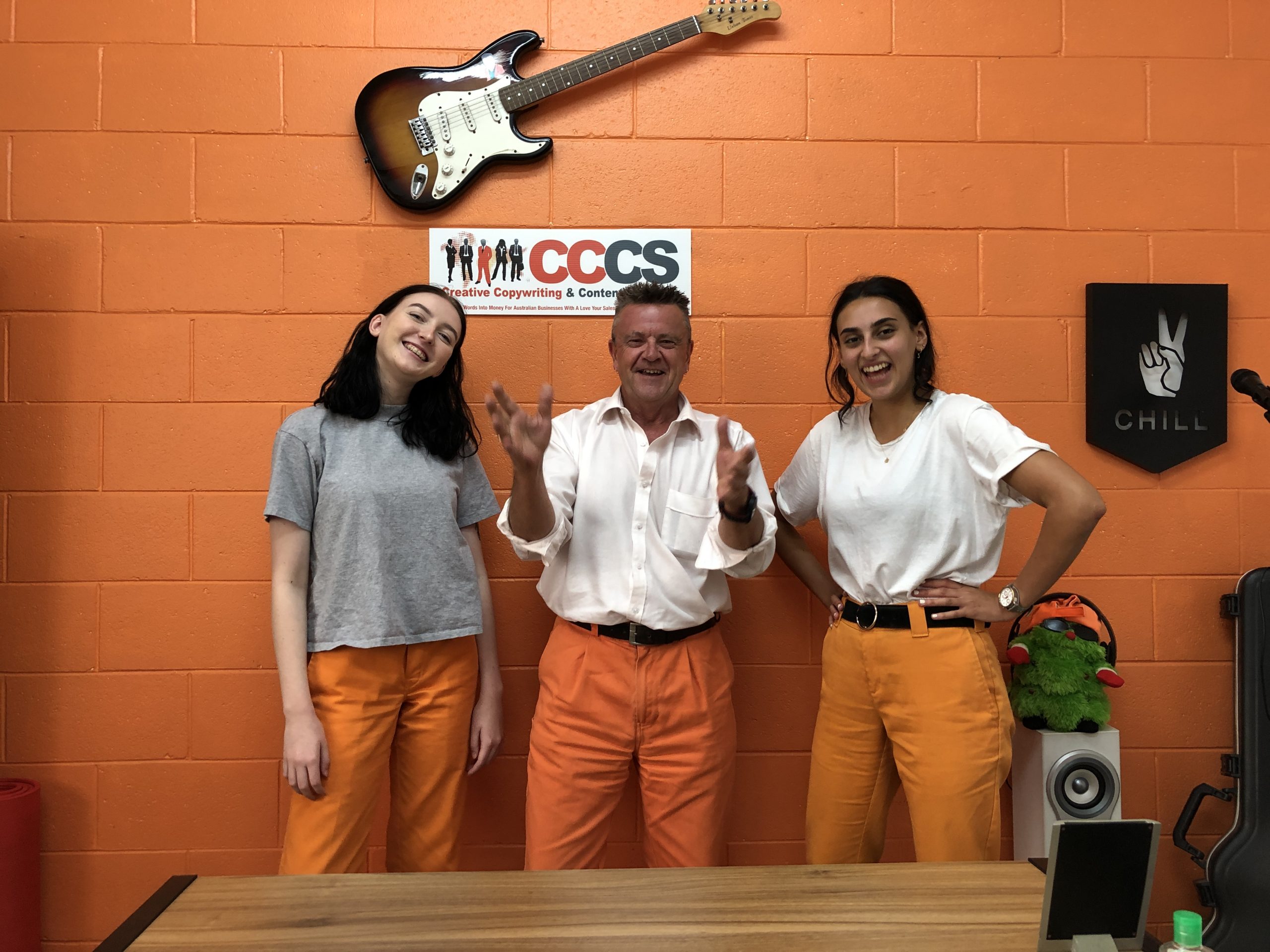 Our creative whiz Jessie is on the left. That's me in the middle and our Engine Room officer Yasmin on the right. Oh and our media man Dylan is behind the camera doin his thing!
Creative Copywriting and Content Solutions was started by me on the Gold Coast, in August 2003 from my garage. 
Since then, I've spoken to my fair share of business groups,  been published in quite a few places including the Australian Entrepreneurs book and probably mentored and trained close to 2,000 people.
What did I start a copywriting, branding and content writing service back in 2003? 
In a nutshell I had the high paying copywriting career which was great. I was offered an opportunity to relocate to another state to head up a new division which was fantastic too. But that took 18 months for me and my family to check out where they wanted me to relocate to, and in all honesty, I didn't want live there. I also had a lot of friends in business I was writing copy for on weekends so one door closed, another one opened. Plus I love writing. I'm also a firm believer in giving back and that Australia really is the best country in the world. I also set out to create something different and we've certainly achieved that. Since we started in 2003 many copywriting and content writing services have come and gone which is sad because I believe there is plenty for everyone. But being different is what works for us and ourclients
Why we're here!
Well, we're here to help entrepreneurs, businesses big and small, and those who want to build better businesses, incomes, and lives for themselves. Our services go way beyond supplying copywriting and content writing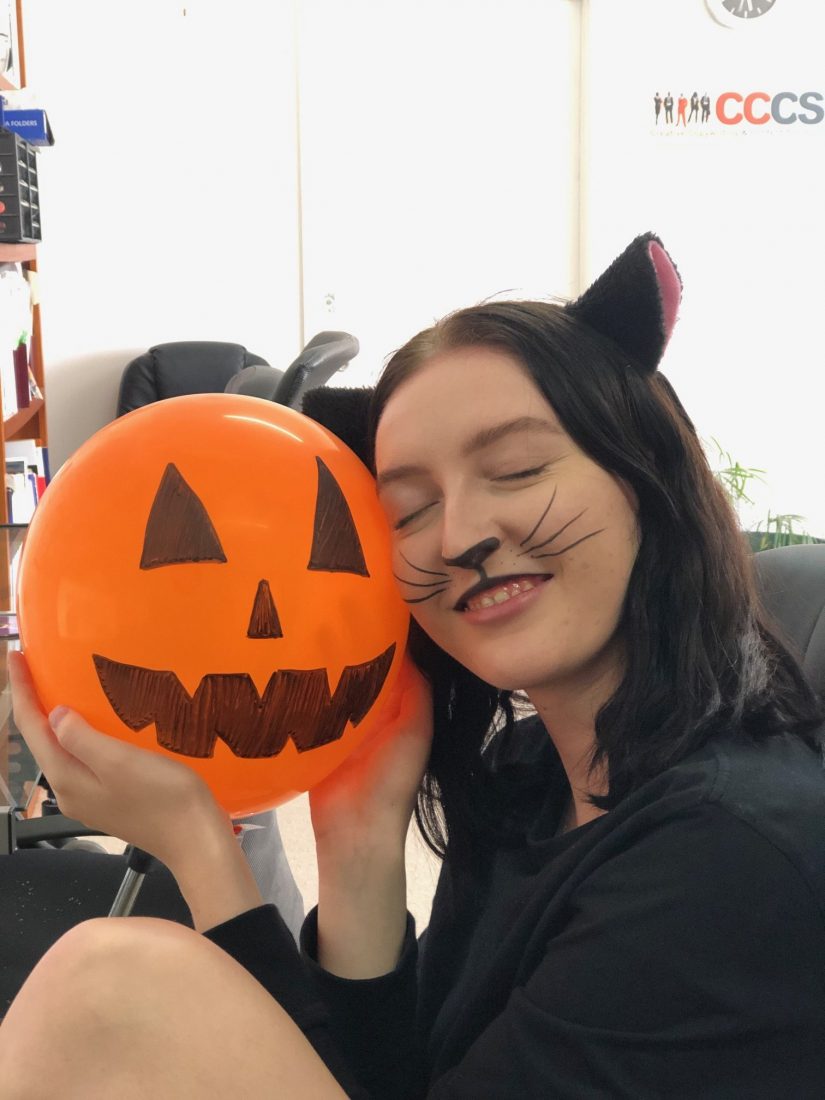 I still have my very first customer as a client after 16 years (even though he lives on the other side of Australia.) So that's what brings me to my main point. We're focused on being partners with you, and having a proper one-on-one connection with every Australian business we serve.  Also, we're the type of service you can call and ask for advice FREE!  And, most importantly, we care about long-term and relationships and helping you improve your marketing results without the hype. So that's why we exist, and part of the reason why helping clients eliminate marketing waste and get better returns on their marketing investments is what we do best! Plus, we do this by using tried and tested copywriting and marketing principles that have been proven time and time again to be hugely successful – ask our clients! The benefits which include but are not limited to:
Niche-specific copywriters and content writers in-house who write content for an array of services and professions.

Every word we write is from Australian copywriters and content writers for Australian businesses who know and understand the Australian culture.

You receive a "Love Your Sales Copy Guarantee".
We are a business with a team of content and copywriters, not a freelance service and every word we write, we write right here.

This year we're

celebrating 16 years in business.
We've written blogs, website copy, company, and LinkedIn profiles and many other projects for some of Australia's largest and most successful franchises and businesses.
In 2018, we wrote over 4 million words of copy and content for Australian business, so we have plenty of hands-on practical "in the field" experience.

I've been writing direct response copy and other online and offline marketing for just over 30-years.
Want to know more about Creative Copywriting & Content Solutions?
I've always believed that what you put out, you get back. That's why I'm happy to give you advice about your copywriting, content or marketing. But playing email tag and sending emails back and forth isn't a good use of your time or ours. So Instead, call me on the Jaffaman hotline on 0412 288 339.  I'll give you some idea's and my initial thoughts, and from there you can "take it or leave it", or you can contact us by emailing us here. Best Wishes, Jaffaman Eddie & the Jaffamites CIC, Commander In Chief Creative Copywriting & Content Solutions Igniting Words Into Money Since 2003 Ph: 0412 288 339 Head Office address – 18 Brendan Drive, Nerang, Qld 4211 Australia
We're ready when you are and have the right words for you, so please contact Creative Copywriting & Content Solutions today!