In this copywriting post, some of my best tips to improve your business quotes based on my own 16 years experience.
Congratulations!
Providing quotes to people interested in your products or services is really exciting so well done.
It can also be a little nerve-wracking.
The key is making sure your project proposals convert a majority of the quotes you're sending into paying clients and highlight why you are the best solution for them.
So, here are some of the critical elements and some of my best tips to improve your business quotes so you can;
Get higher conversion rates on your small business project proposals you send out to prospects

Help more people

Increase your business income and your expertise

Many even get more repeat work, referrals and reviews
Why your single page project business quotes are as useful as an ashtray on a motorbike.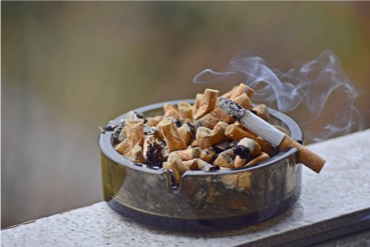 When I'm spending money on a product or service for my copywriting and content writing business, I like to know what I'm getting for my money.
I want to know things like:
What I'm getting for my money

How the process works

Is there a guarantee

What their experience level is

And a whole lot more
The majority of quotes I receive are just the basic MS Word quote template with their logo slapped on it with their price.
That's it. This leaves me a little flat because the service has not given me any real reason to spend my money with them as opposed to their competitors.
Of course, we may have covered some of these points in our initial conversation, but I still like to receive it in writing, so there is no confusion.
Another thing you need to take account for is that the person who requested the quote from you may not be the decision-maker.
So the key decision-maker has no idea about you or your product or service, so your quote needs to overcome that.
I also think that mindset is part of the problem.
Some people think sending a project proposal means they have got the job or project. That's bull#hit.
Based on my experience, most people in business who ask for a quote will get three quotes from three of your competitors as well.
Which means, just because someone has contacted you for a quote and you've sent the quote, doesn't say the job or project is yours yet.
It also means you and your copywriting quote or small business project proposal still have a lot of heavy lifting to do to convert that enquiry into a paying customer.
Tips To Improve Your Business Quotes
Okay first up, these tips are not based on theory. They're also a little unconventional however if you want to close more people with your quotes and deliver proposals with WOW, this is the way to go.
I've developed and tested these to the point where I convert seven people out of 10 into paying customers.
Tip 1 –

Include your prospects' businesses logo on the top of your project quote template.

Doing this makes your prospect feel special. 
It also shows that you have done some research about them, via their website, LinkedIn profile or something similar.
It's also about making your quoting proposal and the experience they'll receive from you personal.
I don't care what anybody says. Business is personal, and people do business with people they like, have a connection with and trust.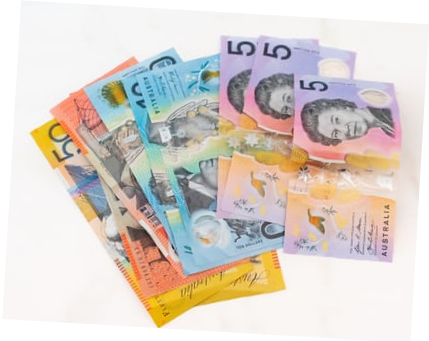 Tip 2 – Get paid faster and include payment details on your business quotes.
For me, this is no brainer and so obvious, which is why many people in business overlook it.
Over the years I've sent copywriting quotes to people, I've been paid directly off the proposal on the same day or within a few days. 
What I like most about including the payment details on my project proposals is that it eliminates a lot of the back and forth of emails and playing phone tag doing follow up.
Quick tip – a pivotal point to remember with this one is that many people who pay off the quote are ready to proceed which you need to nail down in your qualifying process.
Tip 3 –

Have an inclusions section in your small business quotes.
People want to know what they are getting for their money.
Plus it stands you out from the other quotes they've received from your competitors too.
An example of inclusions for your services if you were supplying a copywriting quote to a client could be something such as…
Inclusions (example below based on our small business project quoting template)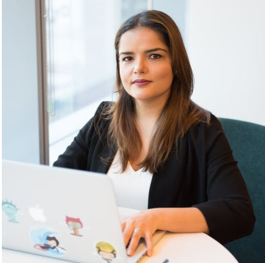 Service – Write and supply five pages of SEO friendly website copy for
Home page

About Us

Products page

The people who use us

Contact us page
Sample Inclusions:
Each page consists of one primary headline, two to three subheaders, approx. 500- 800 words, one call to action and one round of edits.
Now that's crystal clear, and there is no misinterpretation about what services you are providing and what your prospect is getting for their money.
Tip 4 –

Tell people what is not included in your small business quote.

 
It's also important to let people know what's also not included in your service to them when providing them with a quote. 
A quick example of exclusion to feature in a copywriting quote based on tip three above could be:
Excludes uploading and laying out the new text on your website. In our services, some clients want us to write their copy and supply it to them, other clients want us to write their text, upload and lay it out on their website for them. 
Tip 5 –

Have a Standard and Deluxe offer on your quotes.
I can't speak for everything on this one, and it will depend on what service you have and how you operate your business.
However, in 90% of cases when we quote on copywriting and content writing projects, social media and other projects our quotes will normally have a standard offer and a deluxe offer on them.
The standard offer is what the client has asked me to quote on.
The deluxe is a higher-priced offer with specific added values to make their project and implementation of their new copy easier, for example. I may include things in the deluxe option for a particular task they mentioned when we spoke.
How to make standard and deluxe options on your business quotes
Now in point four, I talked about having an exclusions section in your quotes. By having a standard and deluxe offer on your quotes you might supply the exclusions I put in point four so you can…
Be more valuable to your client.

Increase the average dollar order of your service to that client and make more profit

And make the process a lot easier for your client.
I don't know about you, but most of our clients are busy running their businesses, so implementation and execution are essential. 
So if you can provide an additional service to them in your deluxe offer, as long as it is priced accordingly, they'll take you up on it.
There are a few critical things to keep in mind with standard, and deluxe pricing offers on your project quotes too. 
My biggest tip would be this.
Make sure the price of your deluxe offer is no more than 50% in value of the standard offer. Meaning if you are supplying five pages of website copy in your standard offer for $900 and your deluxe offer is where you will
Write their copy

Upload it and lay it out on your client's website for $2,500; your deluxe pricing option will not work.
It's too much of a price jump between $900 for the standard and $2,200 for the deluxe. What you would want to do is have a deluxe offer like this.
Deluxe offer – Write and supply five pages of website copy, upload and lay it on your website for $1,350.
Of course, there are other key elements you can include as well which include
Okay, Here's A Quick Summary Of My Tips To Improve Your Business Quotes
Include your prospects' businesses logo on the top of the quote you're sending them to make them feel special and add the personal touch.

Include payment details on your copywriting or other types of quotes

Have an inclusions section in your quotes

Have an exclusions section project proposal

Have a standard and deluxe offer on your quotes to increase the average dollar order and be more valuable to your client
Over to you!
Do you have any tips to share about what to include on project quotes to convert more prospects to customers? Pay it forward and share your comments in the comments box below. 
Were These Tips To Improve Your Business Quotes helpful?
You might also like a copy of our small business project quote template.  
This template has been tested and developed by me over the past 16 years on real clients for real copywriting project.
To date, quite a few small businesses have used it with great success. It's also the same quoting and proposal template we use to convert about seven clients out of ten into customers!
"I'm giving this quoting copywriting template of Eddies five stars. I was sending out proposals for my business using a single-sided A4 template, which didn't do anything to show off my credibility or convert people into customers.
Eddie and this quoting template have opened my eyes on what to include on the quotes for my freelance copywriting business and how important it is to have a kick-arse proposal. Thanks and thumbs up guys."
About Creative Copywriting and Content Solutions
Our passion for helping people in business succeed, copywriting and content writing is our greatest strength and has carried us through since we started back in 2003. Without it, we'd have a much harder getting our customers on the first page of Google and delivering fantastic content into their hands.
We'd want to pass some of that passion onto you and your business so you can increase your marketing returns, generate engagement on social media and your marketing conversation rates to improve your life, profits and businesses value.
Plus we're the only copywriting and content writing service we know of on the Gold Coast, Brisbane, Australia or even offshore that gives you a 100% money-back guarantee so call us now, you'll be thrilled you did. 
Phone: 0412 288 339