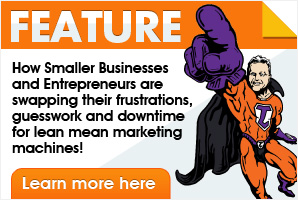 The Small-to-Medium Enterprise Marketing Club Making A BIG Splash With Members!!
Thanks to all of you across Australia who have either phoned or emailed me about the $27.40 Jaffaman Eddie Small to Medium Enterprise Marketing Club.
I'm really glad you like being a member and in all honestly, we're only just getting started!!
Many of you smaller business owners, Entrepreneurs and husband and wife businesses have written or phoned me saying you are keen to create more for yourselves in the next 12 months than in the previous years with less effort and less waste on your marketing spend.
The truth is, learning how to write online and offline sales copy that brings in the cash, stands you out from your competition and delivers a constant flow of new and repeat business is pretty much impossible to do on your own.
There's just so MUCH you need to understand and it takes time!
That's why memberships just $27.40 a month. It's affordable, you get me in your corner feeding one promo a month and you get a 90-Day money-back guarantee as well as a few freebies thrown in here and there!
Anyway, support and response have been so overwhelming I just wanted to say 'Thanks."
I also promised I'd share some of the member's comments I've received with others so enjoy your Christmas break and have a great new year
What husband and wife business teams like Catherine and Peter, Entrepreneurs like Paul and smaller business owners love about being a Jaffaman Private Marketing Club member…
"WOW, this is awesome Jaffaman. I get membership into the Jaffaman Private
Members Marketing Club … I get the 'Jaffaman Can' 90-Day Money back guarantee
and one piece of your marketing sent to me that I can change and use in marketing
my business for $27.40 a month. This is perfect!! It is freeing up heaps of my time
and make my marketing easier, quicker and more profitable."
Paul Stapples, SME, Sydney.

" I just got my first months marketing piece as a new Jaffaman Private Marketing Club member. Over the past 21 days, I've been using the acquisition phone script and
I've got meetings with 11 new prospects after making 35 calls. This is awesome Jaffaman a lead generation phone script for just $27.40 has already paid for itself. Thanks and can't wait to get next months marketing promotion" Roslyn Dienhart, Sydney N.S.W.
"I've been waiting years for something like this. I get in the field marketing promos once a month of da man. I get the added extras, I love the mystery gifts he sends me and his quick tip advice on how to execute the piece of marketing he sends me as well." Peter Beyers, Start up Online Trading Solutions, June 2102
"I cut the hair, Peter markets the business. Problem was he always struggled with writing sales copy for our website, our flyers and other marketing for our hairdressing business but now we get one marketing promotion off Eddie a month it's fantastic and heaps quicker. We also get heaps of marketing idea's off Jaffaman it's only $24.95 + GST a month and there are no high-end, high-fee courses and none of them have Jaffamans personality. We love it! He just sends us promo each month, we tweak it and use it for our business and it's working." Catherine and Peter, Swansea Hairdressers
Want to slash the amount of the time, frustration and waste
on your marketing just like these business owners are doing?

Join before December 20th and get a 90-Day Money-Back Guarantee
one marketing promotion a month off me that you can use in your business
and $27.40 monthly membership guaranteed for the next six months
and heaps of other mystery gifts and bonuses as we go.

Hurry, membership goes up December 20th, 2012 so there's still time
to grab your $27.40 GST inclusive monthly membership RIGHT NOW.
Merry Christmas, have a good one
Jaffaman Eddie
President
Jaffaman Private Members Marketing Club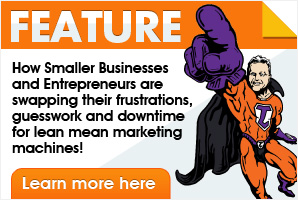 P.S. Remember, there is never any obligation to continue on this membership.
It's simply a convenient way for you to receive one piece of marketing copy
that I use myself for your business for just $27.40
a month so you have one less thing to worry about every month.
Plus, as always, you are backed by my Risk nothing 90-Day Jaffaman Can
"If You Succeed I Succeed" Guarantee which means…
If you're not completely satisfied with your membership after 90-days
you opt-out let me know and I'll return every cent of your
three-month membership back to you – NO Questions asked.