Part Two – Marketing Realities To Get Your Head Around To Help You Get To The Next Level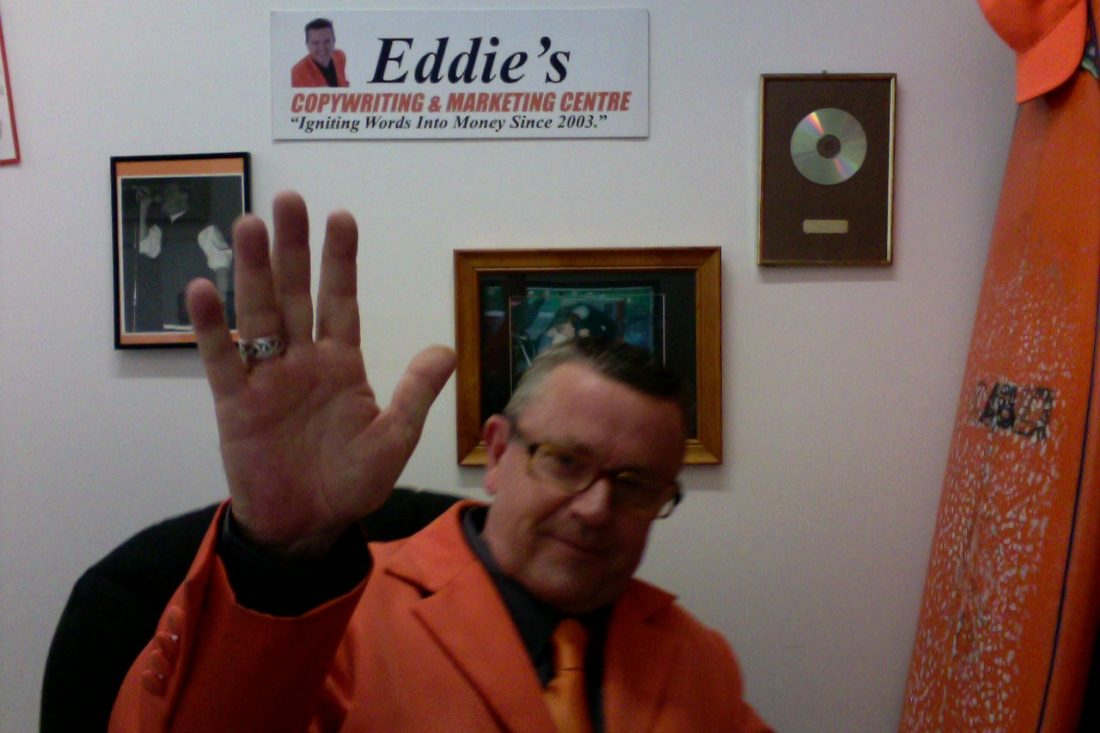 Hi Jaffaman Eddie here
Last week I shared 5 marketing realities you needed to get your head around to help you get to the next level of income, business and success you want whatever that may be for you. If you missed part 1 here's the link to them here.
**********************************************
Last week in Mays copywriting and marketing bulletin blast
• Part 1 – 5 Marketing Realities To Help You Get Ahead
• "We met Eddy at a Business Enterprise breakfast and were immediately impressed by his read more
• Just for laughs… Arnold Schwarzenegger Jaffaman Eddie corny video
• Talk Turkey With Jaffaman on LinkedIn. How do you influence and advise your children for their future
******************************************
This Week Part Two – 
Marketing Realities To Get Your Head Around
To Help You Get To The Next Level
This week as promised is part two on Marketing realities you need to get your head around to get the next level.
Any questions you know where to find me.
Enjoy
Jaffaman Eddie
******************************************
Part two – Marketing Realities To Get Your Head Around
To Help You Get To The Next Level
#6. Mindset – You are what you think so to own a great business and get what you want you need to flip the switch! Focus on becoming a great marketer instead of seeing yourself as business owner. This takes time and must become habit forming rather than a task.
#7. Innovate or detonate – Close you eyes for a moment and imagine if McDonalds still only sold hamburgers, Virgin was still only Virgin records or Apple or Microsoft still only sold computers?
These icons wouldn't be the companies they are today with just one product and the fact is you can have it all but you must continually innovate and create your products and services to give people what they want. If you'd like to know about creating an additional business and income stream from your existing business drop me an email.
#8.Welcome guest marketing versus cold prospecting – Would you rather have qualified prospects coming to you to learn more about you and the problems you solve or spend and usually waste money on trying to acquire clients in the hope of making a sale?
Get your head around the fact that being an educator and advisor is much more potent and powerful to your marketing success than trying to find them, flog them and forget them. Focus on long-term gain, not short term profit.
#9. Be yourself – People do business with people but far too many businesses I come into contact try and be all things to everybody and things they are not. We all have competitors however there is only one you so use that to your advantage and prospects and clients will love you for it.
#10. If what you're doing isn't working, don't give up just try a new approach – For the first few years I was in business I used beat my head against a brick wall with goals I wanted to achieve but the results just weren't happening.
Like I said marketing is an experiment.
However about seven years ago I learnt a valuable reason.
Instead of saying this isn't working and I'm giving up I just decided to try a new approach. It may take a while to find the right approach or your new idea may just not be feasible but just because something does not work one way, doesn't mean it will not work another way.
This has been one of the biggest "ah ha" mindset moments and habitual changes I've made in my personal and business life which has served me well.
This concept and thinking has helped me catapulted the "Eddie" brand from one business to six businesses in just three years.
Takeaway lesson – Get your head around the fact that there's more than one way to achieve a goal and that if the results are not what you were hoping for first time around, try a different approach.
I hope this has helped you out and more importantly you start taking action on these today. They cost nothing to implement because as you've noticed they are all about you and how you see yourself and act.
Good luck with it would love to hear abut your progress and any questions you have, you know where to find me.
Why not share the marketing reality you learnt, was told or discovered by leaving a comment below?
I'd love to hear it and share it.
Until next time
Jaffaman Eddie
The Guy In Charge T.G.I.C.
Eddie's Enterprises