Jewellery Copywriting Case Study
By: Jaffaman Eddie & Brodie Jewellery Copywriting Case Study 
Creative Copywriting & Content Solutions, Gold Coast
Ph: 0412 288 339
Before we start, the copywriting, social media and content writing strategies we used to improve this online jewellery business' page rankings can be applied to almost any business. 
And even since writing this blog, the technology and strategies we used have evolved even further. Things like Facebook Live or Instagram Stories are making it even easier for businesses to reach a wider audience, and are constantly improving.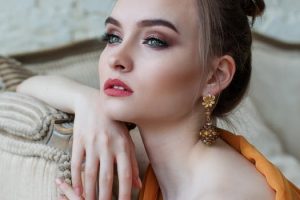 It was August 2017 when we got the call.
An online jewellery business that sold new and antique jewellery contacted us for advice on developing their copywriting, content writing and social media strategies. 
What were their problems and goals?
• Well, they wrote their copy themselves but felt it wasn't the right message and tone for their hottest prospects – being men and women aged between 18- 65 who buy jewellery online.
• They wanted what most businesses want, which is to be on the front page of Google – however, they didn't want to run a Google Adwords campaign because the keyword for their product (jewellery) was extremely expensive.
• They also wanted to increase their brand, engage and build their social media community and of course, start building their customer base before their official launch.
• And they wanted a copywriting and content writing service on the Gold Coast that had experience in the jewellery industry they could meet with face to face.
What did we suggest?
Well, this is one of those 'how long is a piece of string' things. As a start-up online jewellery business, money was tight however passion and enthusiasm weren't.
They gave us a budget, asked what we could do with that budget, and agreed to a three-month action plan.
Now the team and I at Creative Copywriting & Content Solutions are not really a magic bullet service, meaning we use proven marketing principles that work but that takes a little more time to gain traction.
Yes, the media may have changed, however, our basic overall strategy was to create, plan and action a strategic attack with low-cost guerilla-style marketing methods to achieve their goals.
Of course, there is also a lot you don't know until you get underway. For example, their website is an e-commerce site and was built in Magento – a platform that we had limited experience in, but by the end were masters of it.
Phase 1 –

Website Critique, Tweak Copy & Housecleaning
The current website copy had been written by the business owner and was full of big words and jargon which meant the message, content and tone didn't fit their brand or their target audience. 
We rewrote their home page, wrote and added a FAQ page and an About Us page so they had the right message for the right people.
Phase 2 –

How We Improved Their Organic (Non-Paid) Search Engine Rankings With Content Writing
Part two of the strategy was writing and posting one educational blog a week about buying jewellery online that was relevant to their hottest prospects needs and questions.
We supplied the writing of the blog, the proofreading, uploading and layout the of the blog.
Each blog included relevant keywords in the headline, the lead of the text and close. The purpose and strategy of blogging regularly are simple.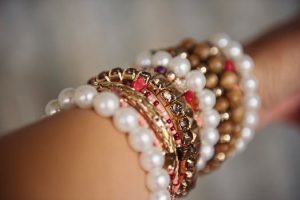 Adding fresh, new, relevant content and blogs to theironline jewellery website over time raised their non-paid search engine rankings. This is because Google searches, and gives preference to, websites with fresh, relevant content.
Phase 3 –

Write, Design & Set-Up Four Social Media Profiles
Next, we started building an online community for them with the goal of increasing their product brand, engagement and organic (non-paid) traffic to their website.
To do this, we:
• Created a social media editorial calendar
• Created a social media action plan
• Researched, wrote and set up four (4) social media profiles
• And provided the graphic design and set up of their businesses social media banners
Phase 4 – Social Media
After creating four social media profiles and accounts for the customer, we used their social media to create engagement, brand and product awareness through hashtagging and sharing techniques.
We also posted snippets of the blog with a link to the website to drive traffic back to it and posed questions about buying jewellery online to their community to increase engagement.
The increased flow of traffic to the website from these social media profiles also contributed to an increase in search engine results and rankings for their website.
 Phase 5 – E-newsletter
Another strategy we suggested and implemented for them was designing and executing an e-newsletter campaign to send to their ever-growing social media community and customer database.
By incorporating a name-capture form onto their website, prospects who visited were able to enter their details, which meant we had a pool of qualified prospects to send an offer to.
In doing so, we were able to drive traffic again back to the website in various areas – products, blogs, and so on.
We continued these strategies in a regular pattern for three months before reviewing with the client – who was very happy to let us know that their goals had been achieved.
Their website was on the front page of Google for their niche, and their client pool of prospects and paying clients increased exponentially.
Did everyone get what they wanted?
The short answer, YES, however, there is always more work to do!
What a team!! Thank you so much guys for helping us get our business off the ground & landing on 1st Page of Google within a couple of months. We are super excited having you on board and look forward to many years of cooperation.
Our Final Thoughts On This Project
This campaign, where we provided content writing, copywriting,graphic design and social media digital marketing, was one of those really exciting projects and highlights for the team and me at Creative Copywriting & Content Solutions last year.
We helped a new online jewellery business get on the first page of Google, which is what they wanted.
We were instrumental in building their online community, creating their product brand and brand awareness, learnt a lot about Magento websites, and they were a great bunch of people to work with.
Watch our Jewellery Copywriting Case Study video below!
Over To You. Did You Like This Post?
If you liked this jewellery copywriting and content case study please leave a comment below. We'd love to hear your thoughts and thanks for reading and sharing.
Of course, you can also contact on 0412 288 339 or email us here for more information
About Creative Copywriting & Content Solutions
It's no secret that our passion and experience for copywriting and content writing has been crucial in getting many of our customers on the first page of Google and creating new and repeat sales for them since we started in 2003.
However, we're just as passionate about delivering you with as much value as possible… improving on the marketing results you're getting now and helping you save your time, money and energy to improve your life and businesses value.
Ph: 0412 288 339