How to Run a Successful Competition or Giveaway on Social Media
 How to Run a Social Media Giveaway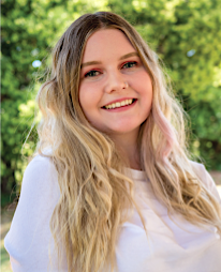 Written with passion and purpose by:
Katie King
Social Media Manager
Creative Copywriting & Content Solutions, Gold Coast
"Igniting Words Into Money For Businesses Since 2003!"
Yay, free sh!t. 
You've gotta be in it to win it!
So how do you run a successful social media giveaway that will convert sales, boost exposure and increase your follower count?
Well, we'll tell ya!
Decide what your goals are (followers, awareness, sales).
Maybe you've just released a new product you want to draw attention to. Perhaps you just want more followers.
This is when you should be looking at your sales channels and analyse where your customers are coming from.
If they've found you on social media, which platform?
Or was it your website that did the trick? 
If most of your sales are driven by your Instagram following, for example, it would make sense to continue building off that by increasing your Insta followers.
On the other foot, if you have a specific product or service that performs better than others, you may want to take advantage of its popularity and highlight that in your giveaway.
Determine what kind of competition/giveaway you'd like to host.
The possibilities are endless!
…Sorry, that probably doesn't help you narrow down your options.
Do you want entries to be video-based, where participants have to record and submit a video?
Once again, think about your goals. While videos are fun, they won't help you build your database. They will, however, serve a greater purpose on video-based platforms such as Instagram or Tiktok. 
On the other hand, a Facebook giveaway might be as simple as getting entrants to tag two friends in the comments of your post. It's a quick, easy requirement guaranteed to boost exposure.
Got a budget?
No? Get one.
Once you know how much $$ you're willing to invest, you can decide on your prize.
Think about how much you're willing to gamble on the chance you don't get enough people entering.
You don't want to suffer a considerable loss for little return.
Keep in mind, though- giveaways are still marketing. If you don't take a risk now and then, you may never see real results.
Time to select a prize.
Do you want to ride the hype wave of one of your best-selling products/services or would you rather jump in the deep end and promote one of your more underappreciated products/services?
Either strategy has it's pros and cons.
Alternatively, many business owners opt to think outside the box and offer up a prize unrelated to their own business. In doing this, you may attract a whole new audience range you wouldn't usually appeal to.
Consider collaborating with one or more local business owners. If you sell similar products or offer services which complement theirs, you're on your way to setting up a sweeeeet bundle prize. 
Set out the ground rules.
You'll want to be cautious when setting up your entry requirements.
Each social media platform has its own set of cheeky little guidelines you'll need to stick to if you don't want your competition being rejected or deleted.
Think about your goal/s and align your entry requirements with that goal.
Want more followers? Great, all participants must be following your account to be considered. 
Need to build your database? Integrate a name capture form into the entry requirements, and you'll soon have a pool of shiny new prospects to contact.
Monitor results.
Now, this is easily one of the most critical steps.
If you can't gauge how effective your marketing efforts are- well, what's the point?
Track everything. Post engagement, view count, likes, shares, comments. It all counts.
Dig deep into your analytics reports and understand what went well, what went wrong and what you can do differently next time. 
With a bit of trial and error, you'll soon become a competition connoisseur!
Speaking of giveaways…
Click on the opt-in image below for a chance to win some brand new marketing material for your business! You will be taken to the homepage of our website- just wait for the popup!