5 Tips to Building a Five-Figure Copywriting Business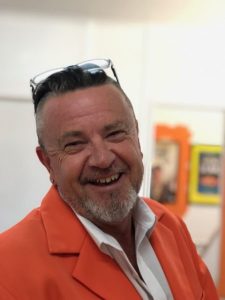 Hi and welcome friends. If you are new to our CCCS blog, my name is Jaffa man Eddie, and I'm the Commander In Chief of Creative Copywriting & Content Solutions with our head office on the Gold Coast.
Today's blog is a follow on or part two from last week's blog post: What Should You Charge For Your Copywriting Services?
I've been getting lots of questions about today's topic, and generally, I think it warrants more attention. Now, I am only drawing on my own experiences here from my own beginning to teaching or mentoring my clients, university students and giving presentations on copywriting and content writing. Nonetheless, here are my 5
tips for building a five-figure copywriting business.
Tip 1 – Pricing Model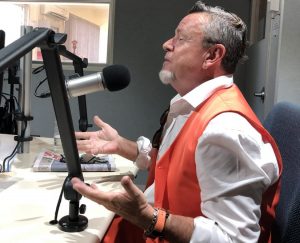 My first tip to building a five-figure copywriting business would have to be getting your pricing model right. Getting a pricing model is crucial to you and your success. The pricing model I use now is a lot different from when I started 16 years ago in my garage
Most new freelance copywriters pricing model is:
1. Pulling a number out of a hat
2. Basing their pricing on what their copywriting competitors charge
3. Or they charge on a per word basis, which is crazy. And I do not use any of these pricing models; however, I have tested and used some of them in the past.
Tip 2 – Know Your Numbers
Whether it's business or pleasure, you have to know your numbers. You have to know what it costs you to acquire a customer, the lifetime value of your customer, and what is coming in and going out.
Tip 3 – Long-Term Value Not Short-Term Gain
To grow your copywriting or any other type of business, you need to get away from got to find new customer mode and focus on long term value instead of short term gain.
Focus on marketing to your backend or existing clients. They already know you; trust you, all the heavy lifting of educating new clients is already done. Plus it's more affordable meaning that it costs you, nine times more to acquire a new customer than it does to get a previous customer to buy again.
Tip 4 – Build and develop your systems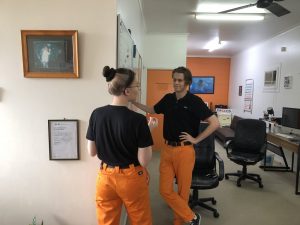 Whether this is your first day in your copywriting or content writing business, or you've been in business for 10 years, keep developing your systems to grow with your business, client's needs and staff.
This includes how you write and supply copy and projects to your client, to how you invoice them, to how you capture what they require from your initial contact and what you'll do after the projects finished.
Tip 5 – Start Small, Think Big and Do What Others Won't
Building a freelance copywriting business or one that employs staff (like my own) takes a lot of mental muscle, devotion and sheer will to make it work.
Don't be naive. Test, test, test and test some more and remember to start small but think big!
These are just some of the ways you can build a five-figure copywriting business. With these tips in mind and with just a PC or Mac, Internet connection and a lot of marketing and mental muscle, you're on your way to expanding your business.
Thanks for reading today's blog. I hope this information was useful for you and your business endeavours. 
---
About Creative Copywriting and Content Solutions
Our passion for copywriting and content writing is our greatest strength and has carried us through since we started back in 2003. Without it, we'd have a much harder getting our customers on the first page of Google and delivering fantastic content into their hands.
We'd like to pass some of that passion onto you and your business. Increase your marketing gains, bump up your engagement and conversation rates and improve your life and business value. We are always only a phone call away.
Phone: 0412 288 339