Eddie's Information Marketing Centre News
PRESS RELEASE
October 30th, 2013
Empowering And Helping The Little Guys In Business Succeed Runs Deep For Infamous "Jaffaman Eddie" and Eddie Brand.
Jaffaman Eddie, personality marketer, direct response copywriter, trainer, speaker and adventurer continues to make waves on the marketing scene with his latest baby under the "Eddie" brand.
Gold Coast Australia (October 30th, 2013) Well known Gold Coast identity and business builder Jaffaman Eddie announced another new business division under the 'Eddie' brand, Eddie's Information Marketing Centre.
The first and core business Eddie's Copywriting and Marketing Centre was founded in 2003 and now there are seven "Eddie" businesses operating under the 'Eddie' branding after just 10 years.
"Eddie's Information Marketing Centre will help, advise and serve the little guys being smaller business owners across Australia develop their skills in their own time by supplying business, marketing, copywriting and self-development information products. This will be done electronically and in hardcopy format as well as through seminars, teleseminars and workshops in conjunction with other "Eddie" services such as Eddie's Infotainment and Entertainment Centre," said Jaffaman Eddie.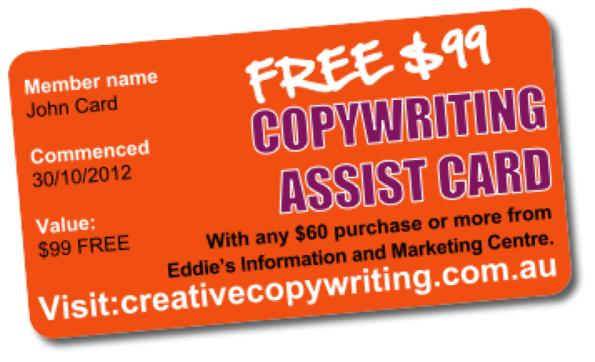 Spend $60 or more on any Eddie Information Marketing Centre product before Nov 30th, 2013 and you'll also get my standard copywriting assist service card valued at $99 FREE! Click here for more information.
"This years been a big one! We're celebrating our 10th year of Eddie's Copywriting and Marketing Centre in operation.  After the success of this business and the Eddie's Marketing Club it has always been on my vision board to have an information marketing business and many other services as we already do under the infamous "Eddie" brand.
"The whole purpose of the Eddie Information Marketing Centre is to empower and help, advise and educate the little guys in business with limited cash flow about how they can build better businesses, have better marketing and generate bigger returns without the hefty marketing or business coach fee's that a lot of smaller businesses just don't have a budget for.
"And no -one better than me knows about struggling and watching what you spend your money when you're building a business. That's why everything at the Eddie Information Marketing Centre (as with all Eddie products and services) come with a 90-day money back guarantee. This way it's practical and affordable and if people don't like it they just return itt and I'll return their money because I'll have let them down.
Apart from the exciting news that this is another great way for people in business to evolve and grow for as little as $40 in their own time  I'm only just scratching the surface with the 'Eddie" brand. Without letting too much out of the bag we've got got some really exciting and innovative things happening for us as a brand, the Australian business community and our most valuable asset, our customers."
To find out more get the latest about the Eddie's Information Marketing Centre here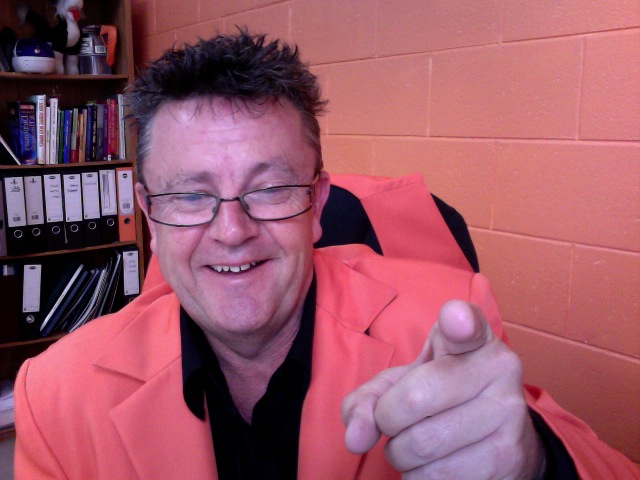 10 Year Anniversary Marketing Pack giveaway. Get 2 months FREE and $1,020 in marketing tools, strategies and information to plug into your business for just $2 postage and handling. Check it out here.