Copywriting & Marketing Master Classes Top Picks To Help Fire Up Your 2014
Hi
Rested, refreshed and relaxed after the break?
I hope so but if not here's seven ideas and strategies to help you focus and fire up your mind to get your marketing and business juices flowing…
#1. Ask yourself what you've never done before that you could do this year to get new prospects and existing clients excited?
#2. What are three tasks you are going to delegate to someone else this year?
#3. Value your time and know how your day is going to finish before it begins
#4. Create a system for improving the lifetime value of each client
#5. Have an opt-in and lead generation strategy/system that your prospects are thirsty for
#6. Work harder on yourself than you do on your job
#7. Keep planting your ideas and seeds, they're your goals for the future
_______________________________________________________________________
Other news in brief…

1. Night copywriting and marketing master classes are back! The two-hour night copywriting & marketing classes I conducted last year are about to kick off again in February.
Last year we had smaller to medium business owners who write their own copy and do their own marketing attend as well as newbie copywriters, school leavers and mentee's, people looking for a new career and people looking to move up the  ladder.
A few spots have already gone and I keep these classes limited to five or seven people at a time so I can give you all individual service and teachings specific to your business and target audience.
For more information or to apply for enrollment email me and I'll forward you the info and application pack.
_______________________________________________________________________

2. FREE BONUS Linkedin Marketing System – Want to be more than just a email connection on Linkedin? This month every project I write over the next month valued at $225 or more means you'll also receive my Linkedin Marketing System valued at $199 FREE. It's the same system I use, includes east to follow six-step "How To" process and includes marketing samples you can model from in PDF format. Email me for a costing on your project.
_______________________________________________________________________


3. Eddie's Information Marketing Centre Set For Facelift – The good news is my Information Marketing Centre is getting so big that over the coming weeks (months) I'll be giving it a major facelift.
Even better is every purchase from my Information Marketing Centre this month gets you a free mystery gift valued at $97 and includes my 90-day "My Word Is My Bond Money Back Guarantee."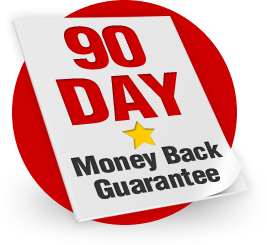 The bad news, prices rises for my copywriting and marketing information products are also on the way.
Whether you want a "how to" copywriting or marketing CD-R or DVD, Outlaw Marketing Pack or a complete marketing system, click this link, check out the range and start working harder on yourself than you do on your job before the price does kick in.
Oh and If what you're looking for is not there, contact me because I have other copywriting, business and marketing information products available which are not featured at the current store.
Thanks and here's to your business and marketing success
Jaffaman Eddie T.G.I.C.
The "Eddie" Group
Ph: 0412 288 339
Igniting Words Into Money With A Love Yours Sales Copy Guarantee. Est 2003
_______________________________________________________________________
About the author and why the "Eddie" group exists. The "Eddie" Group is a leading online and offline Copywriting and Marketing Centre and one of Australia's most trusted brands. We help Entrepreneurs, Franchises and business owners build better businesses and incomes by eliminating their marketing waste through online and offline direct response copywriting and marketing, copywriting and marketing coaching, marketing system creation and development, information products and personal branding using proven methods not theory.