The Benefits of Utilising Social Media Marketing in your Business
Written with passion and purpose by:
Katie King
Social Media Manager
Creative Copywriting & Content Solutions, Gold Coast
"Igniting Words Into Money For Businesses Since 2003!"
The social media craze. Social networking didn't take long to BOOM, and ever since it did, it hasn't stopped. Businesses large and small scrambled to establish their online presence.
But you may still be wondering; What ARE the ways to best use social media? How can it help YOU, as a business owner?
Our team has put together five essential advantages that using social media can provide for your business.
Advantage 1 – Fostering a Community 

The Benefits of Utilising Social Media Marketing in Business 
Those things sitting behind their screens at home, scrolling through your social media channels? Humans. Real. Life. PEOPLE. It's important to treat them as such.
Social media opens up a virtual universe full of new things to explore and people to meet. Potential customers are just a few clicks away.
Often business owners can get carried away focusing on the potential, rather than the long-term customers who have been loyal since day dot.
New or old, it's all about forming personalised connections with your client base. Direct messaging via Facebook, Instagram, or LinkedIn are all fast and easy ways to maintain an open channel of communication with your customers.
Uploading regularly to your social feeds keeps current and potential clients in the loop with your latest offers and services. There is a fine art to determining how often you should be posting. Self-proclaimed social media gurus will tell you this and that, but at the end of the day, you have to figure out what works best for you and YOUR business. Try posting at different intervals each month and review results. Trial and error, baby.
Advantage 2 – Cost-effective advertising

The Benefits of Utilising Social Media Marketing in Business 
When publishing an advertisement- what is it that you want to happen?
You want CLICKS.
Your ad is your lead. Every single click you receive is a chance at converting that lead into a sale.
Recent studies have shown that the average cost
per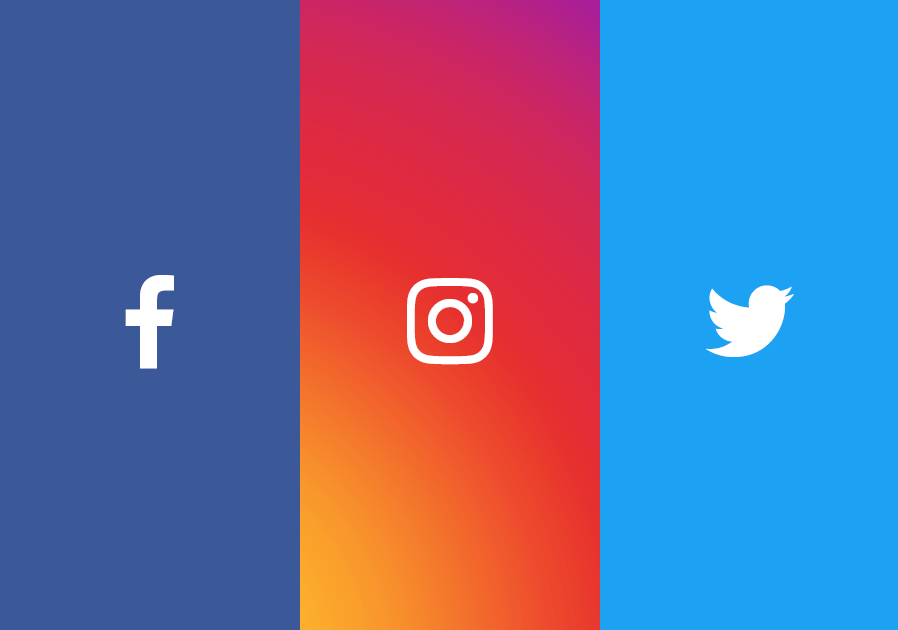 click for a Facebook ad is $2.37AUD. Over on Instagram, the average cost per click is even lower, at $1.38AUD.

Facebook and Instagram's sponsored advertisement avenues are a very viable option for businesses looking for a quick boost in exposure.
However, the opportunity for free exposure shouldn't be underestimated!
Consider every post you publish, sponsored or not, as an advertisement and potential lead.
Other platforms such as Snapchat, YouTube, Twitter and LinkedIn are all inundated with active users every minute of the day. Consider the demographics of each social media site and which relate closely to your target audience. To give you a basic idea on Aussie demographics as of 2020, we've done some of the research for you.
Twitter – 4.6 million Australians are active Twitter users. The majority of these users are men, aged between 18 and 29.
Facebook – 60% of the Australian population are considered active Facebook users. The majority of whom are between ages 25 and 39.
Instagram – 38.1% of the Australian population are considered active Instagrammers. Women aged 25-34 claimed the top demographic.
Advantage 3 – Customer Service

The Benefits of Social Media Marketing in Business 
It's become normality. That burger joint down the street served you undercooked chicken? Jump straight on to Facebook to tell it to the world.
But with the bad comes the good. If you're confident in your abilities as a business, you shouldn't have too much to worry about. Facebook's Review feature creates a direct, unbiased channel for feedback.
Even negative reviews have their benefits. How else are you going to improve, if you aren't given the informational tools required to do so?
Testimonials make for great social media content too. Posting up your latest raving reviews is a sure-fire way to present your best side to potential clients.
Advantage 4 – Virality
Going viral. Have you ever been scrolling through your newsfeed when you come across a post, and you think; 'How and WHY did this go viral!?'
Virality is unpredictable that way. But there ARE strategies to it.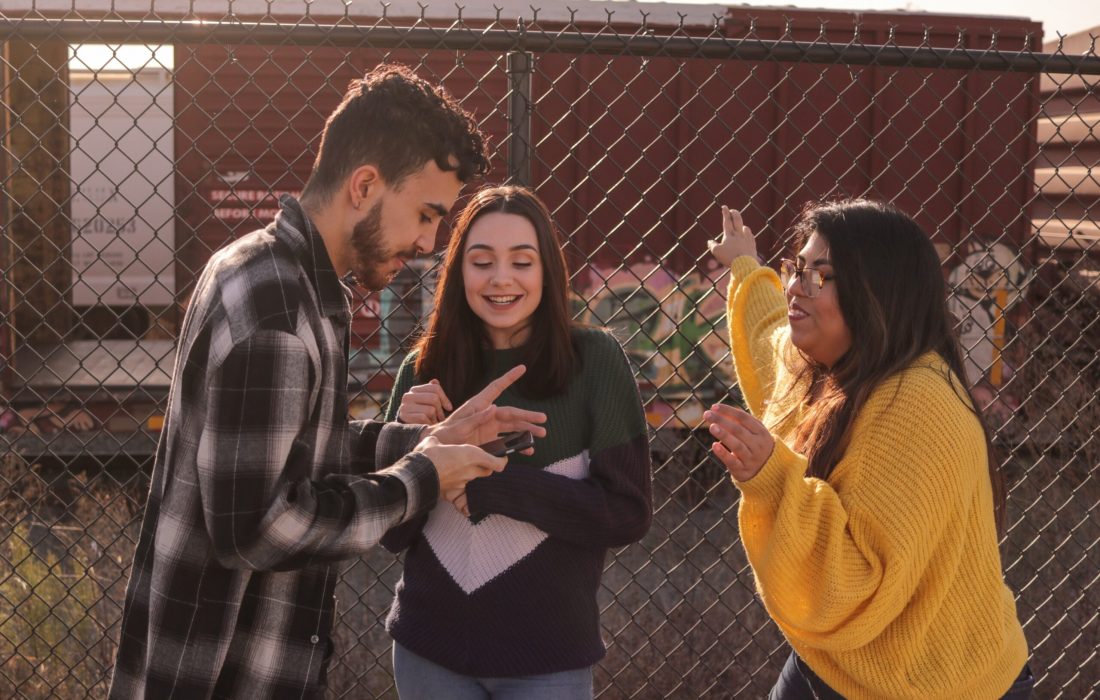 Take Twitter, for example. Trending hashtags tell users EXACTLY what hot topics are circulating the Internet at that moment. Using this to your advantage, businesses can aim to centre their next posts around these topics, stimulating conversational discussion.
Memes and other light-hearted content are almost GUARANTEED to generate likes and shares. People love to laugh, and they love to share that laughter with friends, family or the nearest soul willing to throw in a pity chuckle.
Similarly, hosting contests & giveaways can be an entertaining way to engage with your customer base. When all it takes to win is a simple like, comment, follow or share- the potential for brand exposure is limitless.
Advantage 5 – Getting to know your demographic
One of social media's prized features is the ability to analyse your demographic on whole new level. Play Big Brother and track every move your consumers make. Tracking page views, actions and the individual performance of each post allows businesses to understand their audience better.
Monitoring engagement and reach will tell you which posts are working and which posts are flopping. You can also view details such as the age and gender demographic of your following. While these features may seem small, they carry mighty benefits.
Sites such as Facebook and Instagram turn consumer research into a few clicks worth of effort. And when you know your own demographic, it will begin to reflect in your posts and add that personalised touch we all seek.
---
Those are our top five reasons to implement social media into your business regime. Between free advertising, exposure and access to analytics, professionals can achieve a great deal just setting up a few profiles. Don't fall behind the curve; it's time to get social!
What Are Your Experiences with using Social Media for your Business?
Our fans, subscribers and readers would love to hear the successes, the failures, ad everything in between- so leave a comment below so that others can learn from you.
We're all interconnected and here to serve each other so let's share.
Keep writing, keep smiling and see you next time.
P.S. Check out our own social platforms to see what we've got rockin'. Head to Facebook, Instagram, LinkedIn, Youtube and Google My Business. 
---
About Creative Copywriting and Content Solutions
At Creative Copywriting & Content Solutions on the Gold Coast, we're all about relationships and getting you results.
Based on the Gold Coast, we assist your business by eliminating your marketing waste using proven methods, rather than theory.
Our copywriting services range from online and offline direct response copywriting and marketing, direct response copywriting, social media posting and set up and marketing coaching and courses, marketing systems, business information products, and personal branding. 
We've evolved into one of Australia's most recognised and reputable copywriting and content writing services serving over 6,000 clients in a variety of different professions, services and industries since we started back in 2003.
For a chat about our copywriting or content writing services or courses, done for you social media services and personal reputation services, please call or text us on 0412 288 339, or complete the contact form below.