In the Spotlight

Meet A SME Marketing Club Member
Meet Penny, A Jaffaman Eddie Small To Medium Enterprise Marketing Club Member. Meet A SME Marketing Club Member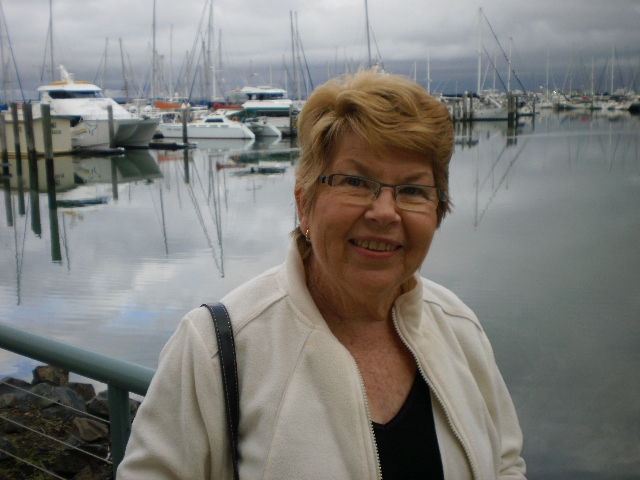 Penny Sherrin Is off and racing towards better online and offline marketing results as a $27.40 Jaffaman SME Marketing Club
Member Profile:
Name: Penny Sherrin
Title: Director
Business: GC Strata Management
Member since:Nov 2012
1. Why I joined the Jaffaman Eddie SME (Small to Medium Enterprise) Marketing Club
"I won one a $500 copywriting prize off Jaffaman Eddie at a networking event and when I met with him in his office, he asked many great questions  about my business,marketing and sales copywriting.
"Eddie impressed me with his marketing and promotion ideas and followed the meeting with an email brimmed with ideas that can be used to promote my business.
2. What I like about what being a Jaffaman Eddie SME member is…
"Eddie is an expert in communication and provides monthly hints and copywriting suggestions which can be easily applied in my business at an affordable price."
3. What services and problems can I solve for my fellow members and Gold Coast Body Corporates?
"Think of me as Your Body Corporate Problem Solver. All body corporate have problems they are unable to fix without the assistance of an expert problem solver.
* NEW MEMBERS PRICE RISE NOTICE – BEAT THE UPCOMING PRICE RISE. GET A MEMBERSHIP TODAY FOR JUST $27.40. GUARANTEED FOR THE NEXT SIX MONTHS. JOIN IN MAY AND YOU ALSO GET A MONEY-MAKING MARKETING FUEL GIFT PACK VALUED AT $567 FREE. JOIN NOW.
"I am Director of GC Strata Management, a body corporate management company located on the Gold Coast Queensland. My expertise is in managing small to medium sized bodies corporate. From administration to management, we do it all giving you more time and peace of mind in one complete service backed with experience and personalised service.
"To assist you to get to know more about GC Strata Management, on offer is an obligation free on-site chat worth $120.00 to give some guidance on how I can help you.
Just phone 0405 135 503 or email penny@gcstratamanagement.com.au.
Looking forward to catching up soon and meeting some of my fellow Jaffaman SME Marketing Club members as well.
Penny Sherrin,
Director, GC Strata Management
Ph: 0405 135 503
Email: penny@gcstratamanagement.com.au
Web: www.bodycorporateservicesgoldcoast.com.au
"I know Penny from our Business Networking International (BNI) group. Penny is a friendly, easy to talk to person who is passionate about her work. She is enthusiastic and loves what she does and as such, if you want someone to do a great job and have it done well, contact Penny to discuss your requirements and she will be more than happy to show you why you should employ her services."
Gary Crouch
Director
G & L Contracting P/L.

Time is money, YOU can have more of both and receive
• One Marketing promotion without having to pay my normal direct response sales copywriting fee's
•  A 90-Day "When You Succeed I Succeed" Money Back Guarantee
• Invaluable FREE Tips On How to Execute The Marketing Promotion I Send You each month
• A special 'Members Only' 9% price saving on any specific direct response copywriting you need me to write for your specific product, service or business, colour photocopying and our complete direct mail marketing package service.
• Faster and improved marketing and copywriting knowledge and results from your marketing without attending time intensive marketing or copywriting courses or workshops and… 
• A simple convenient way for you to have access to a pro-sales copywriter to help your business grow
If that would be of use to you find out more here
Cheers
Jaffaman Eddie
President
Jman SME Marketing Club
What other Marketing Club Members Are saying…
"I like being a member because Jaffaman Eddie is real, authentic and he is out there building a business just like I am every single day. I've only used the lead generation phone script and re-activation sales letter he sent me so far so and the sales and marketing results I've gotten off using these have increased my lead generation by 11%."  Shaun Phillips, Victoria.
"I've been waiting years for something like this. I get in-the-field marketing promos once a month of da man. I get the added extras, I love the mystery gifts he sends me and his quick tip advice on how to execute the piece of marketing he sends me as well." Peter Beyers, Start up Online Trading Solutions, June 2012