Mad Keen Fishing and Merv Hughes Update
Mad Keen and Merv Hughes Fishing
Hi there readers!
One of the things I love most about being a copywriter and marketer is the variety of people I get to meet and learn about their products and services.
Probably why I've been in the game for almost 31 years and out on my own for 16. It also means no two customers or days are the same which is something I REALLY love and need!
And while I wish I could share every project we work on with the viewers and fans, I cannot.
The core reason for that is confidentiality, however, there are times and projects that I can share with you and this is one of those instances.
This project consists of working with a business by the name of "Mad Keen", Merv Hughes Fishing and us.
The services we're providing at this stage are to consult on marketing strategies and to write online and offline sales copy to help them acquire new clients and reactivate older clients.
So far this has included writing some website copy for them, writing their brochure and catalogue copy, two reactivation phone scripts and email autoresponder campaigns.
---
About Creative Copywriting and Content Solutions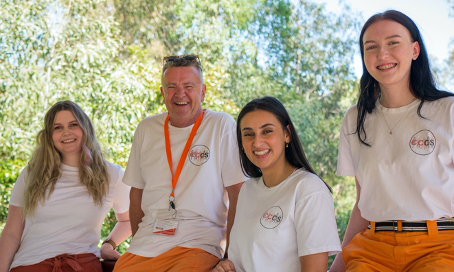 At Creative Copywriting & Content Solutions on the Gold Coast, we're all about relationships and getting you results.
Based on the Gold Coast, we assist your business by eliminating your marketing waste using proven methods, rather than theory.
Our copywriting services range from online and offline direct response copywriting and marketing, direct response copywriting, social media posting and set up and marketing coaching and courses, marketing systems, business information products, and personal branding. 
We've evolved into one of Australia's most recognised and reputable copywriting and content writing services serving over 6,000 clients in a variety of different professions, services and industries since we started back in 2003.
For a chat about our copywriting or content writing services or courses, done for you social media services and personal reputation services, please call or text us on 0412 288 339, or complete the contact form below.
Contact Creative Copywriting Today