Best Copywriter Referral Strategies. One of the best referral strategies I've used this year…
Get The Referrals You Crave Without The Inhibitions
Here's one of the Best Copywriter Referral Strategies I've used this year that I thought you may like to try as well
When people are about to buy your product or use your service you ask them if they want to pay the normal fee or get the referral reward or fee?
When they ask, "What is the difference?" tell them
"A lot of our business comes from referrals and we like to thank our customers for that. So if you know two or three people who you think would be interested in our services supply us with their details and we'll give you a…
• A widget
• A CD, DVD
• A dinner voucher
• Movie pass or even
• A referral price saving
Best of all, you can use this referral strategy whether you're a copywriting and marketing service, business broker, financial whiz, plumber, signwriter, in retail whatever.
Some argue that people will just give you names of anyone to get the added value freebie whatever that may be and that's true.
However, 76% of the referrals I've received using this strategy have resulted in qualified referrals and of course the proofs in the action and the testing. 
That's all about the Best Copywriter Referral Strategies. 
Hungry to hit the ground running and get better quality referrals to boost your business and profits in 2015?
Then you don't want to miss your opportunity to get your hands on and save 50%  on my "Get More Customer Referrals CD"  and a BONUS Jaffaman Marketing Magazine full of other marketing news, tips and strategies valued at $55 absolutely FREE. 
With this CD you'll be able to listen in and learn some proven strategies on how to create more referrals for your business easily and affordably with me as your guide
Fact is, a lot of people I know said you they were going to do this and do that this year and still haven't started.
The time for talk and thinking is over! This is your chance to incorporate some referral strategies into your business and take a full 90-Days to decide for yourself if you can generate profitable referrals for half price while the last of my 2014 stock is left. As usual, if you aren't completely satisfied  with the results within 90-days, let me know and I'll will give you every cent of your money back.
Order your "Get More Customer Referrals" Audio CD so you can hit the ground running in 2015 and I'll also throw in a BONUS Jaffaman Marketing Magazine full of other marketing news, tips and strategies valued at $55 absolutely FREE.
Best wishes
Jaffaman Eddie T.G.I.C.
The Guy In Charge
Ph. 0412 288 339
In Other News…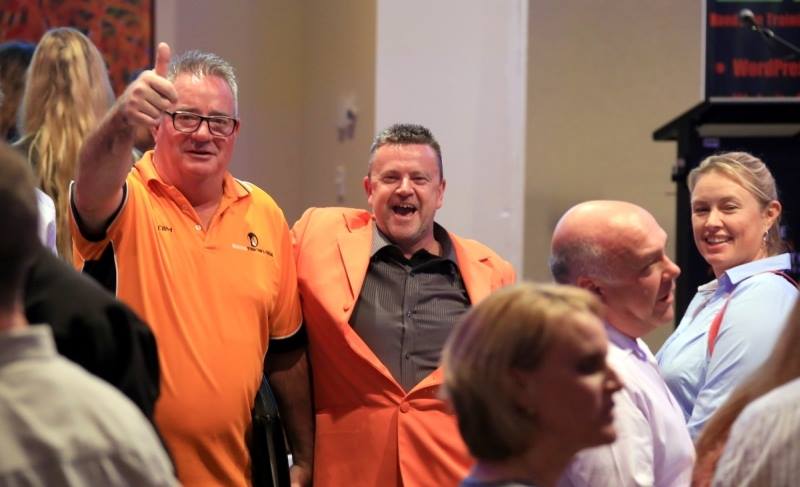 • Win the cover and a BONUS feature story about your business in the next ECMC Jaffaman Marketing Magazine 
• Get a FREE 60-second video for your website
• How a Gold coin has been saving Entrepreneurs and small business thousands
---
About the Author
Jaffaman Eddie is highly sought out and outspoken Maverick Entrepreneur, marketer, direct response copywriter and personal brand authority challenging small and big businesses across Australia and internationally to think, act and market their businesses with passion, enthusiasm and consistency.
As one of Australia's most trusted and recognised brands Eddie's Enterprises and its services under the "Eddie" brand have been helping businesses escape random acts of marketing, weak copywriting and competing on price since 2003.
Eddie's Copywriting & Marketing Centre and other services under the "Eddie" brand have enabled Entrepreneurs, Franchises and business owners to multiply their business, incomes and lifestyles through his tried, tested real-world proven copywriting and marketing services and principles. This could be Eddie's copywriting coaching, The Eddie marketing club, Eddie's information products, Eddies Copywriting and Marketing Academy, Eddie's Website Design Centre and other Eddie services so startups to corporate Australia can reach their full potential in the new economy and focus on adding value instead of competing on price.
Both his outrageous lead generation strategies and increasing sales to existing client strategies have been featured in newspapers online and offline he's a forthcoming author and recently he was nominated for A Telstra business award.
Prior to starting out on his own 12 years ago, he was Creative Director with Global Players Network. From 1988 – 1999 he was employed with Terry Morris Founder of Morris International, Sirromett Wines, Carrara Markets and other associated businesses.
Contact Creative Copywriting Today