Home
The Australian-based Copywriting, Blogging and Marketing Squad For Professional Australian Businesses

Easing The Stress & Marketing Waste For
Businesses Since 2003 With Copywriting,
Content Writing, Marketing And…
• A 'Love Your Sales Copy Guarantee'
• FREE 'After Project' Follow Up Tweak & Tune Up Service 
• Australian based Direct Response Copywriters, Bloggers and Marketer's who understand Australians, the way of life and business
• Fixed Delivery Dates
• Sample layout or mockup of your project included
• Professional proofreading and editing services
• 24-48 hour copywriting rapid response service
• Short and long term online and one-on-one copywriting and marketing courses, training and mentoring

• 13 years in the field copywriting, marketing & multiple business building expertise
• The latest copywriting, branding and marketing DVD's, CD's and other products
• Fixed prices click here for a quote or call: 0412 288 339

• "Done For You" & "Done With You" full-service Marketing & social media marketing packages
• 30 years in the direct response copywriting and marketing industry
• As featured in 2014 Australian Entrepreneurs Book
•  2014 Telstra Business Award nominee
************************************************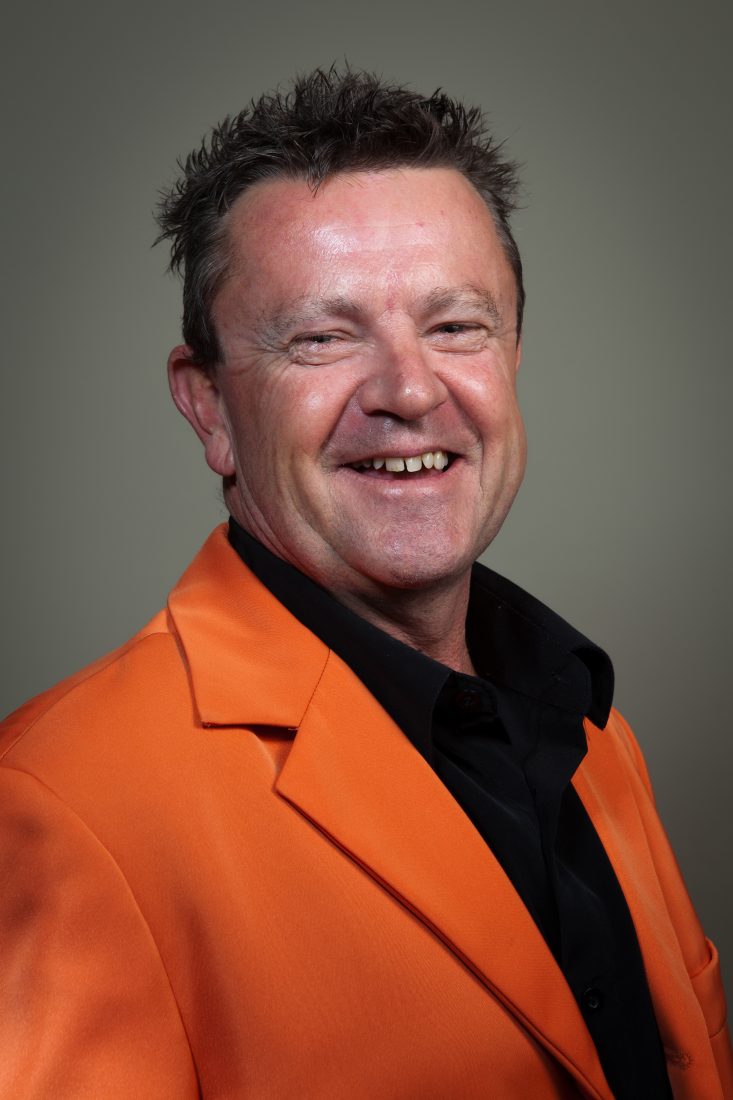 From: Jaffaman Eddie, Chief Operating Officer, Creative Copywriting Solutions, Eddie's Copywriting & Marketing Centre, Eddie's Enterprises
"When I started my first copywriting business Creative Copywriting Solutions in 2003 my purpose was simple. To help as many of my fellow business owners succeed as I could using direct response copywriting, personal branding and marketing so they can get a better return on their marketing investment, eliminate their marketing waste and experience more success & joy in all area's of their life just as I do.
"Admittedly quite a few things have changed since our first day of business in 2003 however our purpose hasn't.
"You see, we're not just a copywriting and marketing service that finds you and flogs you a product or service. We build relationships and consider ourselves in partnership and connection with you, our customer for the long term and are only a phone call away whenever you need us. And, we're good at what we do. We've been solving copywriting and marketing hassles for business owners while helping them create new and repeat customers for over 13 years with great success.
Some of the people we've helped and served

"Some people in business use us to write their website copy, email sequences or direct response marketing packages. Others use us to write and design their shock n awe packs, marketing brochures and articles. Then we have other customers who use to write their PPC or social media ads, video scripts, develop marketing plans and marketing systems, some join our marketing club or buy our direct response copywriting business and marketing products.
"From a marketing and business point of view at the end of the day, all that matter are results. So If a return on your investment, honesty, 13 years in the field and 30 years industry experience and integrity with a range of exclusive extra's, that no other copywriting or marketing service in Australia or offshore provide's are important to you, Eddie's Copywriting & Marketing Centre has everything you need for copywriting, branding and marketing.
 Find out why we're Australia's most trusted and fastest growing copywriting, content writing and marketing centre's by emailing me here or calling me on 0412 288 339 today."
"Igniting Words, Marketing & Personal Brands Into Money Since 2003"
Email us here or call me direct on: 0412 288 339

________________________________________________
Latest News and Events
• Click or tap here to view our mobile Direct Response, Content Writing & Marketing Website
"Today I'm giving Eddie & ECMC 10 out 10. After calling a few of his competitors to write a 'Break The Ice' acquisition email marketing campaign, Eddie was the only one who returned my call and advise me about how we could improve on my original idea read the rest
________________________________________________
"Finally, a Direct response copywriter and marketer who understands what I, my business, marketing goals and customers are all about." Robert Dybala, Business Development Manager, Myconnect
About Eddie: As for me, I started out 13 years ago in a garage. There are now several businesses under the 'Eddie" brand and I have been in marketing and copywriting industry for nearly 30 years. In the early days, I use to present at NEIS events, I speak at various events and in 2014, I featured in the Australian Entrepreneurs book while gaining the reputation as one of Australia's most trusted and recognisable brands.
For more direct response copywriting and marketing clients go here but please respect my clients privacy.
Eddie's Copywriting and Marketing Centre and the businesses under the 'Eddie" brand consist of specialist direct response copywriters, journalists, corporate copywriters, proofreaders, website and graphic design services, bloggers and celebrity branding services.  
Sensational ongoing results, the phone calls keep coming in Jaffaman… "Eddie Just a quick note to let you know that your marketing flyer that you put together for us last year has had sensational ongoing results. The phone calls keep coming in and we have recommended your services to a few business associates and are happy to talk to anyone in regards to your wonderful service." Debbie Holland, Managing Director, Cleaning Support Services 
Read & watch more Eddie Copywriting and marketing testimonials here
________________________________________________________
The Eddie's Copywriting & Marketing Story in brief…
 August 2003.  After 13 stellar years with Morris International in direct response copywriting, project management, graphic design and various marketing roles and a further five years as a Creative Director in another company I was asked to relocate to another start and head up a new division. Relocating to another state was out, so Creative Copywriting now Eddie's Copywriting & Marketing Centre and the businesses under the 'Eddie' brand were born.
13 years on and several orange suits later we've written over 647 successful online and offline multi-step direct marketing copy campaigns that have generated millions in sales for lifestyle and outdoor furniture products, financial services, building and trade services, pet stores, dentists, social media services, property development companies and other professions and services across Australia.
________________________________________________________
_________________________________________________
I know there are lot of claims from other solutions providers,
so watch the testimonials and decide for yourself…
If you do not have your "dream" life, business and income yet…
If you're not attracting the right prospects with the money to spend on your business
If you're not making money you'd like from your marketing and…
Are still a slave to your marketing.
Pick up the phone and call me on: 0412 288 339 or get in touch with me here so you can start hitting the marketing targets, sleeping at nights and get your marketing making you money again.
______________________________________________
An awesome asset to your business & more energy than a can
of Red Bull…
"Professional, client focused, got me new clients and has more energy than a can of Red Bull… Eddie knew my personality and brought it into the content, the audience loves it, we had some giggles, formed client trust and he helped me bring to the table new clients for our business. What can I say? Professional, client focused, goes out of his way and has more energy than a can of Red Bull. Highly recommend, his Gold Coast-based copywriting and marketing business centre is an awesome asset to your business. Cheers!!" Rob Harrop, Director, Loans For Homes
Talk soon
Jaffaman Eddie
The Guy In Charge T.G.I.C.
E.C.M.C
Eddie's Enterprises
Ph:0412 288 339
Email:click here
Office address – 18 Brendan Drive, Nerang, Qld 4211 Australia
Increases Sales