Blog Writing
Training Courses

|



Gold Coast, QLD
Blog Writing Training Courses | Gold Coast
Creative Copywriting and Content Solutions' Blog Writing Training courses are the perfect way to learn the basics of blog writing. Held in our Nerang office on the Gold Coast, QLD, you'll undergo a private one-on-one training session with our guy-in-charge Jaffaman Eddie and the rest of our crew.
What you'll receive
30-days of free support after your blog writing course.
An easy to digest, 3-hour private-training course hosted by a professional marketer and direct-response copywriter with over 30 years experience.
"Love Your Training Or It's Free" guarantee.
Generate more revenue, stand your business out from a crowd of bland and send the right message to the right people in no time.
Name your day and time – You can do your blog writing workshop on the day and time that suits you (even weekends or after-hours) in most cases.
Schedule Your Private Training Session Today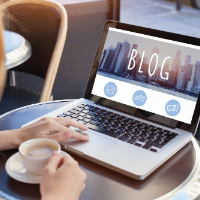 Starting Your Blog
Will blogs benefit your business or brand? What topics should you be writing about? We'll take you through the initial setup process and get all that involved technical stuff out of the way.
Brainstorming Blog Topics
Adding a Blog Section To Your Website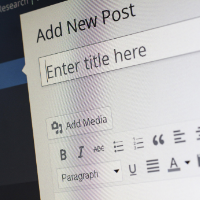 Blog Copywriting
Write engaging headlines, search engine optimised body text and call-to-actions for your blog. You'll be shown how to find and add media to your posts and lay out your content in a clean, professional format.
SEO Copywriting & Backlinks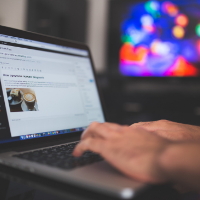 Generating Traffic
We write blogs for one key purpose: generating website traffic! We'll show you how to market your blog to your hottest prospects to generate new leads and bring more visitors to your website.
Using Your Blogs in Social Media
Create a Content Schedule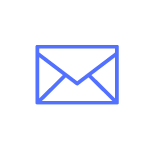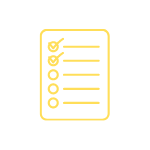 Tell Us What You Want To Achieve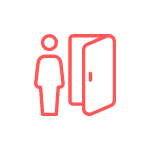 Learn Local.
One-On-One Private Blog Writing Training Sessions Based on The Gold Coast, QLD.
Creative Copywriting's 'Guy-In-Charge' Jaffaman Eddie believes in the personal touch that traditional teaching methods embody. Whilst online learning has its benefits, you'll also encounter a lot of limitations. For one, it requires a bunch of back and forth correspondence that could be addressed in a matter of minutes in-person.
Creative Copywriting and Content Solutions courses are held on-site at our Gold Coast Office so that clients can sit down in a relaxed environment (hook up your Spotify!) and receive instant training in WordPress, marketing, blog writing or copywriting.
Thanks, Eddie for being so understanding and patient with me throughout your short course for writing copy and content. You went above and beyond with the value you gave me. Highly recommended, thanks again.
I did the copywriting course with Eddie and the team the other day to brush up on some points and I found them to be very professional and recommend them to anyone (or business that's looking) to get the inside edge on copywriting techniques and social strategies.
Eddie enjoys helping others rather than making money. He is very passionate about what he does. Will work with him for a long time. Thanks Eddie. 🙂
Let's Get Started!
Blog Writing training is a valuable asset for any individual or business. Use your newfound expertise to write, design and schedule engaging blogs that bring increased web traffic and new leads. 
admin@creativecopywriting.com.au