Professional Copywriting Services Australia
Creative Copywriting & Content Solutions is a lean and mean results-focused online and offline Copywriting, Marketing and Content writing service Centre, based on the Gold Coast, Australia. As one of Australia's most trusted brands, we help entrepreneurs, franchises and business owners build better businesses and incomes.
We assist businesses by eliminating their marketing waste through using proven marketing methods, rather than theory. Our professional copywriting services range from online and offline direct response copywriting and marketing, copywriting and marketing coaching and courses, marketing systems, business information products and personal branding.
____________________________________________________________
Our Services
We provide professional copywriting services to all over Australia, including:
• Website copywriting
• Small business marketing packages
• SEO copywriting
• Same-sex marketing campaigns
• Marketing products
• Business building products
• Personal and rockstar branding services and products
• Direct response sales letter copywriting
• Sales brochure writing
• Tagline or slogan writing and creation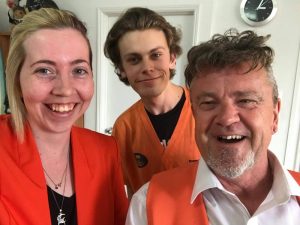 • Print Ad copywriting
• Website landing page or squeeze name capture page writing
• SMS marketing message writing.
• Brochure writing
• Proofreading and editing services
• Article and blog writing services
• Fax broadcast writing
• Social network writing and management
• Email marketing and e-newsletter writing
• Email autoresponder writing services
• Video script writing
• Lead magnet FREE whitepaper, tip sheets, and report writing
• Marketing strategy solutions
• Private and Group Direct response copywriting training
• Small business marketing packs
• Marketing funnels and blueprints
Why Choose Us?
Writing an effective sales copy takes skills, knowledge and experience. Trying to write your sales copy yourself wastes time and money, and is unlikely to produce profitable results. To sell a product or service, you need targeted writing that will convince your audience to engage with your business. We tailor your marketing strategy, message, and offer specifically to your needs, bringing you the best results for your business.
We're ready when you are – so contact us for a free quote now!
Contact us today to find out how we can "Ignite Words Into Money For You" with our professional copywriting services – available to businesses all over Australia.
Ph: 0412 288 339
Email: creativesolutions2@mac.com
Visit our head office at 18 Brendan Drive, Nerang, Qld 4211 Australia
Or fill out our enquiry form below.
Jaffaman Eddie & the team,
CIC
Commander In Chief
Creative Copywriting & Content Solutions
Powered by Eddie's Enterprises
Ph: 0412 288 339
Read More:
For free tips on direct response sales copywriting, and marketing, check out our blog page and Jaffaman TV copywriting sessions. You can find links to our blog posts below.