Finance & Wealth Creation Copywriting Services
Finance & Wealth Creation Copywriting Services
Need a finance & wealth creation copywriting specialist?
Over the past 16 years, property investment and financial and wealth creation services have used Creative Copywriting and Content Solutions to increase leads for their business with great success.
These clients include Custodian Wealthbuilders, Wizard Home loans, Loans For Home and many others have used us for a variety of copywriting and content writing projects. 
My firm engaged Jaffaman Eddie to undertake a PowerPoint Sales presentation for a series of seminars we were holding. After fudging and fidgeting around with my limited PowerPoint writing skills, I rang Ed less than two days out from the first seminar. "Ed, sorry for the late notice can you help?" "No problems Rob get down here and we'll have a chat." The morning of my flight interstate (1 day later) Eddie's had rocked into my office with Presentation in hand in hand on his little USB and away he went.
He knew my personality and brought it into the content, the audience loves it, we had some giggles, formed client trust and he helped me bring to the table new clients for our business. What can I say? Professional, Client-Focused, goes out of his way, More Energy than a can of Red Bull. Highly recommend he'll become an awesome asset to your business. Cheers!!
A few of the projects include: 
• Lead generation copywriting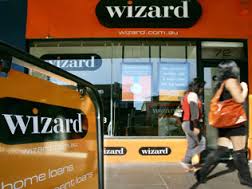 • Seminars and workshops campaigns
• E-newsletter copywriting, design and execution to your database
• New website copy for your financial service
• Content writing for your financial service
• Landing page financial copywriting
• And more.
Coming from a corporate marketing environment, with boring ad lines and unimaginative generic promotions, it was so refreshing to deal with Eddie Bryant-the guy who owns the business of creative copywriting. Eddie was very relaxed in his dealing, but also very specific in outlining his timelines to me. The end result was ad copy and customer letters that were imaginative, creative but most importantly, invited my prospects to call…which they did. A great result achieved because of Eddie's professional and imaginative delivery.
If you require finance & wealth creation copywriting & content specialists for your financial services business that delivers a return on investment and cuts you through the clutter, please call Australia's leading copywriter and content writing service provider, Creative Copywriting & Content Solutions on 0412 288 339 today.
Meet Patel & the team,
Creative Copywriting & Content Solutions
Ph: 0412 288 339
Head Office Address – Level 1, 18 Brendan Drive, Nerang, Qld 4211 Australia