Copywriting Training Australia
With 30-days free after workshop support, a "Love Your Training Or It's FREE" 100% money back guarantee and more, it's easy to see why entrepreneurs and Australian businesses have used Creative Copywriting & Content Solutions real world copywriting, marketing and content writing training since 2003.
Over the years we've taught businesses of all shapes and sizes the marketing, content writing and copywriting skills and methods to get them to the next level and improve their marketing muscle and returns.
"Eddie's friendly, confident, can-do helpful attitude is so refreshing in a world of sameness! Love his energy, positive vibes and just keep the great quality and copywriting coming." Joy Whitbread, Knight Frank, Darwin, NT, Australia
Customised Copywriting & Content Training for Australian Small Businesses
Learn how to market your Australian business with copywriting training. Creative Copywriting & Content Solutions courses also gives you the benefit of…

• 30-Days FREE After Workshop Support service – You receive 30-days of free support after your workshop so you can call me for
clarification, questions that come up and any other further help FREE

• They're tailor made for you and your businesses marketing messages – Unlike a lot of courses that are generic in nature you and I will be working on tweaking and writing new copy for your businesses marketing.

• Money Back Guarantee – You get peace of mind with our "Love Your Copywriting Course Training Or It's Free" Money back guarantee
• Payment can be made by BSB or credit card (charges may apply) and you can even book with 50% deposit here
• Absorb the information easily – Our copywriting courses are only 3 hours long, allowing you to absorb the information easily in small, manageable bites. No scribbled notes, hefty manuals or homework.
• Name your day and time – You can undergo your training/workshop on the day and time that suits you (even weekends) in most cases.
• In person or video – You can choose between coming to our Gold Coast head office for your workshop, or doing it by video.
Pick your course, time and the day below and phone 0412 288 339 or

book your copywriting course here
Copywriting Training Workshops & Short Courses
3-hour Workshop – How to write content and copy for your business in half the time it takes you now (includes free workbook valued at $49)
3-hour Workshop – How to create a lead magnet for your website that captures leads
3-hour Workshop – The difference between direct response copywriting & image advertising
3-hour Workshop – How to write a marketing brochure that creates leads and appointments
3-hour Workshop – Website "Must Haves" – Includes FREE checklist and template
3-hour Workshop – How to plan, create and execute an email marketing campaign that works
3-hour Workshop – The basics to direct response copywriting
3-hour Workshop – Direct response copywriting advanced version
3-hour Workshop – Discover the secrets most business owners will never know about writing newsletters
Cost • Single = $341 GST Inclusive or Double two people = $441 GST Inclusive  • Bulk training rates available on request
Payment can be made by BSB or credit card.
One of the greatest skills anyone in business can have under their belt is to learn how to communicate effectively. Being able to write words that capture people's attention can do wonders for your business and increase your profits. Learning to effectively write offers that sell a product or service can pay big rewards in many areas of life and business.
Stop for a moment and think about how many websites there are online, and how much content there is out there to compete with. Better sales copy help small businesses cut through the clutter. 
Of course, that's only part of the puzzle!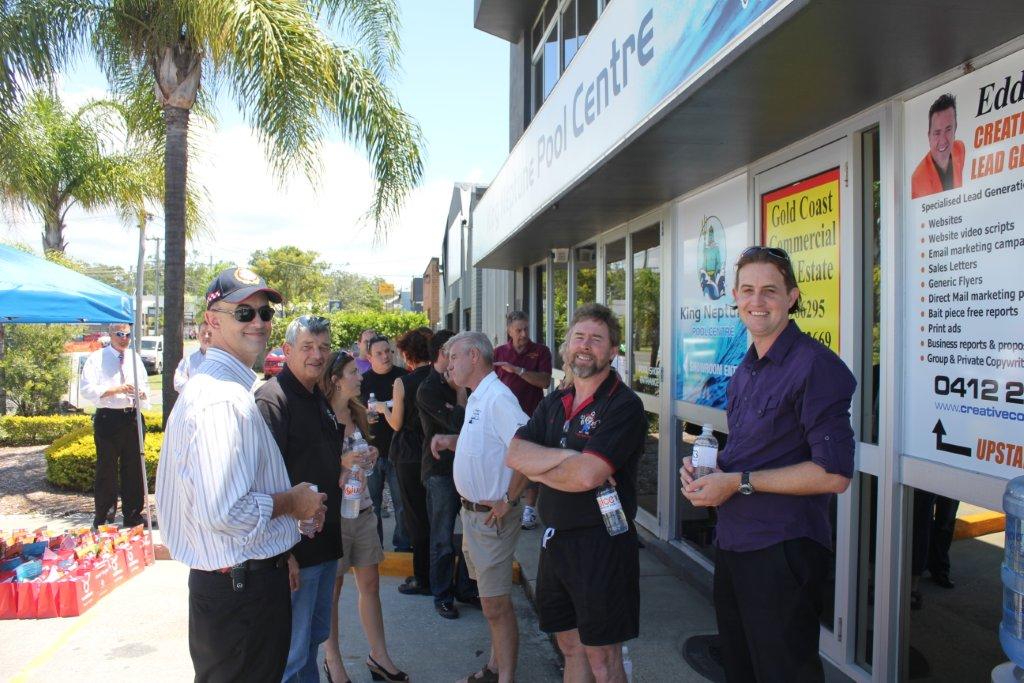 There is no shortage of copywriting training, workshops and courses out there. But none of them give you…
• 30 days after workshop free support: Unlike a lot of workshops & online courses which can cost you BIG MONEY, once the workshop or course is done, you're done. I know from attending workshops, presentations and doing online courses myself over the years that I often find myself thinking"How did they do that again? If only I could call that person?" Of course, in most cases you can't – or if you do get in contact with them they'll charge you for it.
That's why every Creative Copywriting & Content Solutions course's come's with our exclusive 30-days after course free support service. That means you can call me direct and anytime between Monday through Friday and ask for advice, guidance or help with something we covered in the workshop. It could be something you need clarification on… a question about executing or implementing and it is all FREE for 30 days once you've completed the workshop. 
Secondly – you can book your course on the time and day that suits you
Third – You can do any of courses either in person at my head office on the Gold Coast or we can do it electronically and
Fourth – Your copywriter or content writing course comes with our exclusive "Love Your Training Or It's FREE" 100% money back guarantee.
– Oh and I'll be teaching you personally but beware. It's B.S. Free, and I'm going work you but you will learn, transform and know how to write copy that attracts, engages & sells. 
About your trainer
I'm a well known and published Australian copywriter and business builder. I'm celebrating my 30th year in the copywriting and marketing industry, with over 14 years experience in building my own businesses and brand.
"Eddie did a fabulous job in designing and writing a letter for me. He really understood where I was coming from. I would highly recommend him to anyone who needs help with lead generation copywriting."Karen Schmidt CSP, Re-engagement expert, www.letsgrow.com.au
Take control of your businesses content and copywriting today. 
Call me on 0412 288 339 for a chat to find out about the latest Creative Copywriting courses
We're ready for your workshop when you are! So contact us now on 0412 288 339, or complete the form below.
Jaffaman Eddie & the team,
CIC
Commander In Chief
Creative Copywriting & Content Solutions
Powered by Eddie's Enterprises
Ph:0412 288 339
Head Office address – Level 1, 18 Brendan Drive, Nerang, Qld 4211 Australia