Engage, Connect & Convert With Our Video Script Copywriting Services Australia         
Been wracking your brains about how to cut your long story short with a video script that engages people, delivers your message fast and attracts the type of customers you want using a quality video script copywriting services Australia?
Engage, Connect And Convert With Video
Of course they are just the immediate benefits. You'll also be able to:
• Give your business, products or service personality
• Increase your social reach and influence
• Use a service with experience in writing video scripts for food products, finance services, personal development, kitchen services and other businesses and products since 2003
• Video also gets you in good with the search engine rankings
• Slices you through the marketing noise and clutter
• And has the right message and words for the right people
In addition to that you also receive…
• Videos written by Australian copywriters for Australian businesses – We're 100% Australian with an in-house team of marketing results focused copywriters who write video scripts. Nothing is outsourced!
Our service is for Australian businesses so your video script has the right message for the right people in language and words they connect with, understand and act on.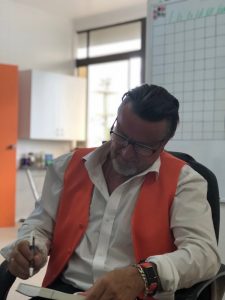 • Money Back Guarantee – You also receive our "Love Your Sales Copy Guarantee" so you can try us out and get your money back if it does not work out.
• One point of contact – If you're anything like previous customers we've written video scripts for, you're flat out running your own business.
You're also probably short on time and have enough to do which is why you have one point of contact instead of being shuffled around from department to department which can happen with other video script writing services.
---
"Hi, my name is Jackie Mikama, CEO of Jolt Consulting. I recently had the good fortune of getting $6,000 of new business in 2 days! What's my secret? Simple – I used Eddie, one of the most passionate, infectious and effective lead generation copywriters around! He's easy to work with knows what he is doing and has a fantastic track record." – Jackie Mikami, JOLT Consulting Pty Ltd, Telstra Women's Business Awards Nominee 2008
---
Cut A Long Story Short And Find Out More
While we've been writing video scripts for just over 15 years there is a lot to discover and learn about you, your business and the video script you want before anything can be written.
So whatever your promotional video script writing need is, please contact us here or call the Creative Copywriting & Content Solutions Headquarters on 0412 288 339.
Jaffaman Eddie & the team,
CIC, Commander In Chief
Creative Copywriting & Content Solutions
Powered by Eddie's Enterprises
Ph: 0412 288 339
Head Office address – Level 1, 18 Brendan Drive, Nerang, Qld 4211 Australia