Cut Your Small Business Through With Our Copywriting Services Australia
Creative Copywriting & Content Solutions has been serving small businesses with copywriting services for over 16 years.
As an owner of a number of small businesses myself, I know firsthand just how time poor small business owners can be. There always seems like there's so much to do in running your own small business, and just not enough hours in the day.
Many small business owners know they should be focusing on marketing their business but simply can't find the time to get it done.
That's where Creative Copywriting & Content Solutions comes in. We liaise closely with you to gain a deep understanding of your small business, what makes it tick, and what sets you apart from your competitors. We then put our team of niche Australian copywriters on the case, coming up with winning copywriting that perfectly represents your small business. But don't just take our word for it – see what some of our small Australian business clients have to say about our copywriting service!

Small Business Copywriting Reviews:

"No "farming off" here…"

"One thing about Eddie no-one can dispute…he doesn't "farm off" his work to some Junior to start on….he makes sure he understands the Product and the Audience, then gets the job himself. He also provides an awesome progress report on how he's going! I love it"
– Laird Marshall, President Southport Chamber of Commerce, Accountable List Brokers
---

"Professional & Fun…" 
"Eddie is very professional and lots of fun to work with. He always delivers jobs on time and they are of the highest quality. I would highly recommend Eddie to anyone that needs fantastic copywriting done."
– Rachelle Harvey, Online Auctions Solutions

---

"Thanks for getting me on the road with my direct mail letter about the Aloha Trading Courses in Ancient Hawaiian Massage. You are very easy to work with, helpful and creative. You are able to grasp concepts about my products and translate it into brilliant copy – I truly appreciate and thank you for your skills."
– John Stephenson, Director, Aloha Trading.
---

"Perfect… " 
"Eddie, Just a quick note to thank you for producing our very important media release.  After our initial meeting and providing you with very minimal written input, you were able to perfectly capture the essence of what we were trying to convey. Your down to earth language used in the media release was exactly what we were trying to achieve.

"We could not have produced a well written, straight to the point article without your help. The bold headline you came up with said it all. Well done!  Once again, thank you for producing a media release we are proud to go public with. Look forward to working with you again in the near future."
–  Rick Fabri, Michael Fabri Racing
---

"Accurate and meaningful marketing makes all the difference…" 
"Modern Communication Systems is the Telstra Solutions and Services Partner for the Gold Coast servicing clients such as Gold Coast City Council, Commonwealth Departments of Defence, Tax and Customs as well as over 1000 small and medium business clients. We have engaged Creative Solutions to provide copywriting services to ensure that our marketing message to our clients is accurate and meaningful. We are very happy with Creative Solutions and with Eddie in particular. We have no hesitation in recommending their services."
– Martin Holland, Dealer Principal, Modern Communication Systems
---

"Highly recommend Creative Copywriting Solutions for lead generation copywriting…"
"Eddie & CCS did a fabulous job in designing and writing a letter for me. He really understood where I was coming from. I would highly recommend him to anyone who needs help with lead generation copywriting."
– Karen Schmidt CSP, Re-engagement expert. CSP (Certified Speaking Professional) is the highest international accreditation designated by the International Federation for Professional Speakers and achieved by less than 10% of members
---

"Eddie's work is fast and efficient. He keeps to agreed deadlines with a good result. These are important to me! Eddie, I want to thank you for going the extra mile (or two) you went to writing the content of the corporate flyer. I worked you pretty hard on that one and as usual, you came up with the goods. Well done and great work."
– Kerry King, Global Business Mentoring, Phone: 1800 THE MENTOR,
---

"After a short brief, Eddie was able to accurately and concisely create al the copy for two very busy websites. The service was professional and the job was turned around without any delay and exactly how we wanted it.
Eddie worked with us to get these urgent sites up and running in no time! Thanks for your help, Eddie!"
– Shannon May, Marketing & Advertising Executive, Ray Group Management PTY LTD
---

"No nonsense approach to copywriting and marketing…"
"Eddie's creative copy and marketing ideas will generate clicks and hits on your website or paper. Eddie has a no-nonsense approach to copywriting sales and marketing. Your marketing material can work so much harder for building your business"
– The Pixel Press. Graphic Design.
---

"We have been so impressed with the content, delivery and follow up…."
"Having our blogs written for us has freed up time and energy for us to focus on other important areas of our business. Eddie and his team have researched and understood our diverse industry and are portraying us with professionalism and creativity. Thank you. We truly appreciate you and are exceptionally grateful we have partnered with your company"
– Marama Montgomery, CEO, Med Hire
---

"In 4 words, Eddie & Creative Copywriting rocks…"
"Hi Eddie, Eddie, I just want to thank you for all your help in my business, your copywriting is world class, I am a member of Mal Emery's Platinum Mastermind Group, and I have had him critique your work, he was very impressed. Your copywriting on paper and the web makes it possible for business owners to have world-class professional direct response copywriting in their business and reap the rewards. In 4 words… Eddies Creative Copywriting rocks!!"
– Wassim Dabboussi, Director, ADscene Promotions, Sydney
---

"Just a quick note to let you know the appeal letter you wrote was 'loved' by all in the approval process."
"I think they are starting to understand the art of storytelling and the importance of involving and trusting people such as you who know their direct response copywriting craft. Talk soon."
– Mark Hindle, Chief Executive Officer, Gold Coast Hospital Foundation
---

"Finally, a copywriter and marketer who understands what I, my business, marketing goals, and customers are all about…"
"My name is Robert Dybala. I'm the Business Development Manager of myconnect located in Victoria and we have been in business for seven years. Like a lot of business owners, I have a mountain of marketing ideas and concepts in my head. Of course, I've wanted to get them off the ground and in the marketplace to test, but time and a lack of skills always stopped me. No excuse I know, but true and I'm sure some of you out there can relate.
"Another thing holding me back was I had already worked with some other major marketing companies but they just didn't get me, what our business, customers, and marketing goals were about. Anyway, after sharing my frustrations with a joint venture partner of mine, she suggested I give Jaffaman Eddie a call. I originally called Eddie to write us a single Direct Marketing letter and was so impressed we ended up using him to make a whole marketing package with two marketing systems for us.
"The thing I liked best was that Eddie would he understood I was running a business too and he follow up with me to keep the whole project on track. He really got me and he really knows his stuff! When Eddie said he'd call at 2 pm, my phone would ring at 2 pm on the dot. Eddie's experience, attitude, guidance support, and work have paid for itself tenfold already. Thanks for all your help, Jaffaman Eddie.
"You have given us a fantastic idea's to action and to work with. We've got all our BDM's in on Wednesday to start training them on the new sales process and marketing systems you created so I'll keep you posted. If your time and marketing is worth anything to you, I strongly suggest you give Jaffaman a call to discuss copywriting, marketing or marketing systems and branding today."
– Robert Dybala, Business Development Manager myconnect.
---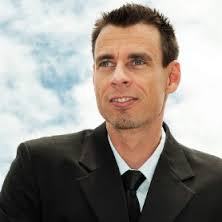 "Great copywriter…"
"Eddie is a creative thinker who has the potential to bring great benefits to many businesses in the SME sector." – Scott Jones, IT Leaders
---
Contact Us
To inquire about our copywriting services for Australian small businesses, please call Creative Copywriting & Content Solutions on 0412 288 339 or complete the contact us form on this page. 
Jaffaman Eddie & the team,
CIC, Commander In Chief
Creative Copywriting & Content Solutions
Powered by Eddie's Enterprises
Ph: 0412 288 339
Head Office Address – Level 1, 18 Brendan Drive, Nerang, Qld 4211 Australia
[contact-form-7 id="15279″ title="Contact form 1″]
[/av_textblock]