Real Estate Copywriting Services Australia
If we could show you how to create more listings, free up more of your time, and close more sales would you want to know more about it?
Australian Real Estate agencies both big & small, residential and commercial have been coming to us for Real Estate copywriting services for over 13 years. They approach us not only for copywriting, but for innovative ideas to better market their agency.
Real Estate Copywriting That Sells
Many Real Estate agencies are stuck using the same old marketing strategies – ones that may have worked 10 years ago, but no longer work today. Our copywriting services are designed to make Australian Real Estate agencies like yours succeed to reach new levels – we'll write you copy that works, and copy that sells.
So if you're tired of using the same old property listing descriptions, habits, strategies and tactics call me on 0412 288 339 for a "How to market your independent Real Estate" chat today.
Client Testimonials:
See what some of our Australian clients have to say about our Real Estate copywriting services:
"Eddie lifts our response rates and cuts us through the clutter…"
"We are very happy with the professional ad writing for our flyers that you've done for us, Eddie. It has lifted our advertising and response rates to a more professional level and people are always commenting on how much more powerful and attention grabbing our ads and marketing are compared to our competitors." Andrew Knox, Go Gecko, Ashmore, Gold Coast
"Eddie found ways to make things happen & market when others couldn't…"
"I moved to Australia in 2003 and bought a beautiful house on top of the mountains outside of Mudgeeraba near the Gold Coast: My wife and I had the pleasure of spending 6 months of the year overlooking the Gold Coast and the Mountain parks. My wife had serious surgery and was not able to travel anymore, and I needed to sell our house. Of course, this was in the midst of the financial downturn. 
 "After being in touch with numerous Real Estate firms, it was evident that they did not have the skills to market a beautiful property during an Economic crisis on the Gold Coast.  I was referred to Jaffaman Eddie Bryant, who accepted the task of preparing Marketing material for the house. 
 "Surprise, surprise, he arranged for the photo shoot directed the type of visuals and backgrounds that were a need for the material, was responsive and directly interested and involved.  To me, he was a self-starter, accepted responsibility and found ways to make things happen. The type of professional we always need to represent us and our thoughts.    
"We have been very impressed with the service, help, and imagination of Eddie and his Company. He took on a large copywriting, design and marketing project, beat a lot of his bigger competitors to get this project and had it finished and delivered the goods within the week. I will use him again and again." Don Panoz, Australian/American Entrepreneur, Panoz Motorsports, Chateau Elan and Developer of the Nicotine Transdermal Patch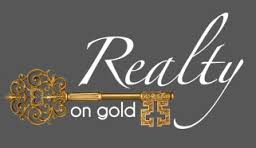 "Marketing that works…"
"Hi there Eddy: I really do appreciate your emails with handy hints and marketing that really works.
You asked for a lead generation. One easy way to say 'thank you' is to send a card – yes, a real card which arrives in their mail. This is a rare thing today and we receive so many comments and thank you's from this which, in turn, generates more enquiry and therefore more business. Cheers, Betty." realtyongold.com.au
Contact Us
Contact us for more information about how we can help you and your Australian Real Estate Agency with our copywriting services today.
Call us on 0412 288 339 or complete the form below