Frequently Asked Questions
Frequently Asked Questions
How Can We Help?
Below are some of the FAQs about Creative Copywriting & Content Solutions, Gold Coast FYI! 
Now if you don't find the frequently asked question or answer you seek don't panic.
We love speaking with and sharing with fellow business owners no matter where you are in your business or what product or service you provide.
So, give us a call because even if you contact us and we don't work together, you'll still pick up a few nuggets of gold along the way.
It's as easy as calling or texting us on 0412 288 339, dropping us an email here or completing the contact form at the bottom of this page.
Until then,
Jaffaman Eddie and the crew. 
"Your web copy is awesome Eddie… I normally never log in to my mail after 5.30 but did so to tell you Very impressed. Thanks!"
Q: What type of copywriting, content writing and social media services do you provide?
A: In the digital world, we write SEO and website copy. We also provide copywriting for social media posts, blog writing and copywriting for banner ads, pay per click ads, e-books, lead magnets, landing pages and email auto-responders. People also use our copywriting for their lead generation ads, direct response, tagline creation, brochures, business presentation packs, shock 'n' awe packs and more.
And of course, we also provide businesses with a range of content writing services as well such as franchise information packs, article writing, press releases, and so on.
Q: Do you outsource my copywriting offshore? 
A: No. Every word of copy or content we write is written by our team of copywriters. We believe that if you're an Australian business, you need an Australian copywriting service that understands the Australian language. Our team understands the Australian business and marketing environment, as well as buyers psychology how Australians (your customers) think.
On top of that, when you use our services, you're buying mine, and my teams combined experience. This is something we take seriously because we're in partnership and connection with you.

Q: What types of people and businesses use your social media, copywriter and content writing services?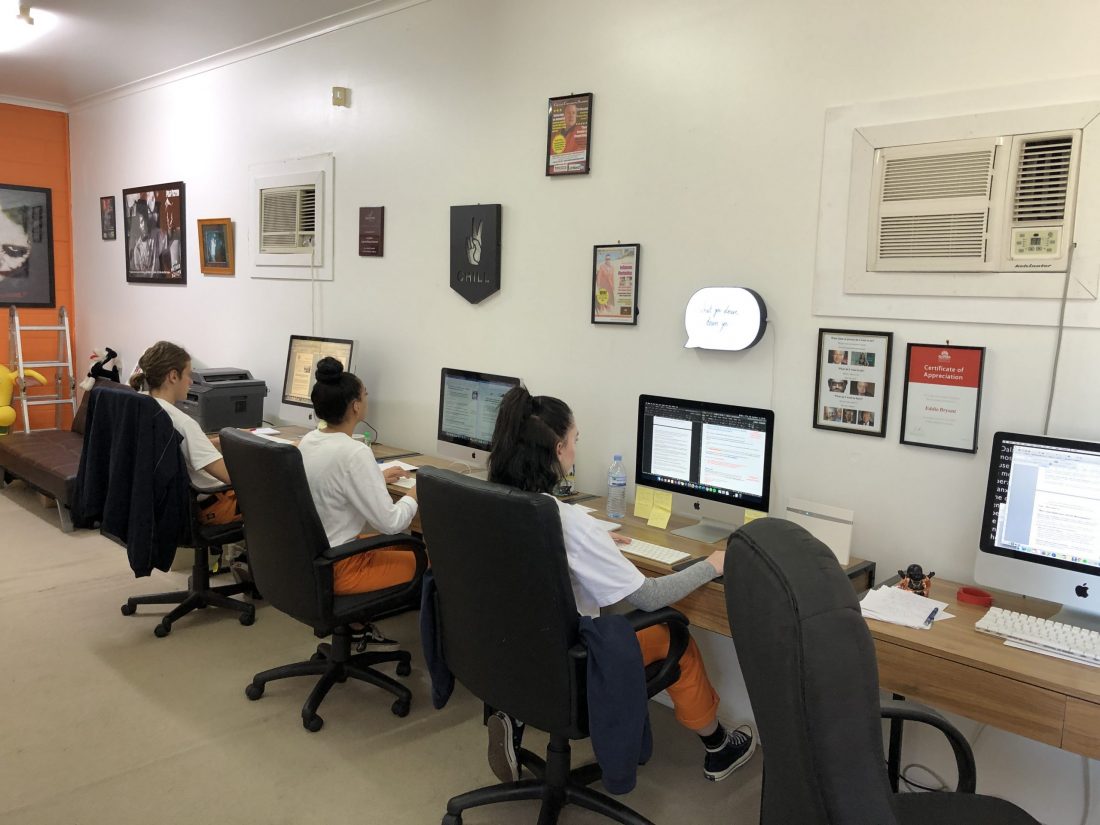 A: Creative Copywriting & Content Solutions is used by a wide range of people and business types. Some of our clients include but are not limited to:
• Real estate agencies
• Business coaches
• Property and financial services
• Accounting practices
• Franchises
• Trade services, as well as retail and hobby businesses. These include industries like fishing and car dealerships, animal businesses and a range of small businesses owners.
Q: What makes Creative Copywriting & Content Solutions different from other copywriting services?
Well, we were ranked in the top 3 copywriting services on the Gold Coast & top 5 In Australia in 2019. We've been in business since 2003 – so we've seen a lot of copywriting and content writing businesses come and go and stood the test of time.
Our Commander In Chief Jaffa man Eddie has been involved in the copywriting, direct response marketing and personal branding industry for over 31 years. He's spent the past 16 years building the Creative Copywriting & Content Solutions brand from scratch, which now has multiple successful businesses under it. On top of that, he has also been published in many online and offline publications such as the Australian Entrepreneurs book and has featured and presented at countless copywriting and small business marketing events.
You can also check out what makes us different from other copywriting services on our Why Us page or our LinkedIn profile.
Q: Can I pay by credit card?
A: Yes. We can also have a range of flexible weekly payment plans too.
Q: Do you have a criterion for your clients?
A: Yes. If it's illegal or we don't feel it's a win/win for you or us, we don't do it. If we're not a match or committed to the same goal, then our copywriter services are not for you.
Q: How does your love your sales copy guarantee work?
A: Most clients are pleased with the copy we write. However, if you aren't happy with the finished result, please don't hesitate to tell me what you don't like about it. We'll rewrite the copy to your specific guidelines at my expense once.
Q: What happens if I do not like the revised version?
A: We think it is important to remember your marketing isn't or shouldn't be about you. It's about what message brings the most money through the door. Having worked in the industry for 31 years, that's the belief and our customers appreciate this honesty. So if you don't agree with that marketing concept it may be best that we go our own ways before we do any business together.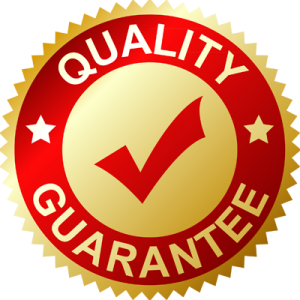 Q: Can you guarantee results?
A: Can you control people's buying patterns? Of course not. I can't guarantee success because when you market a product or service, there are a lot of variables to consider. Price, consumer preferences, are they existing or new customers and current events. Marketing success comes down to whether or not you are pro-active with your marketing consistently or whether you do it once in a while. These are issues and variables that I cannot control.
So while I am happy to guarantee the copy I write, due to marketing, financial and other variables, I cannot control things such as interest rates. Therefore, I cannot guarantee specific sales results.
Q: So how do I know if the copy or content you write will work?
A: You don't, and neither do we. You are hiring us as your professional copywriters. Our goal is to increase the likelihood that the copy we write based on our years of experience in writing online and offline sales copy will outperform your current marketing.
No-one has the guaranteed formula for beating a current control or ensuring a winning promotion every time.
Q: What do you need from me?
A: Your invaluable insight into what you think makes your business/product or service different, your honesty and for you to understand that our time is just as important as yours.
Q: What is the normal timeline from start to finish?
A: It all depends on what the project is, the complexity of the project, your availability, and our schedule at the time. However, we'll give you an expected first draft supply date when we cost your project.
Q: What happens if we're working together and I have to cancel or delay?
A: Delays are OK to a point as long as you let me know and I don't have to chase you endlessly. Our time is just as important as yours. Part of our service is to keep things on track for you.
Q: Will you write my copy for free and get a return on the profits?
A: No. Your time, product or service and skills are extremely valuable, and so are ours. Your project will not be started until your deposit or payment in full has been received.
Q: What are your copywriting service payment plans?
A: If your project is under $2,000 AUD and you are a first-time customer, payment is required in full upfront before your project is started. Nothing personal, just a business rule we have. Once we have done business once, this will no longer apply.
If you are a new customer and your project is over $2,000 AUD you have the option of using our save your cash flow payment plan service. Many of our new clients love this because many have multiple copywriting, content and social media projects they'd like us to do for them.
With our save your cash flow payment plan service you can get your projects started with just 50% deposit so it is easier on your cash flow and keeps your project/s on track. Once you receive the first draft of copy from us, your weekly payment plan kicks in. All save your cash flow payment plans are customised to suit you and set out on your tax invoice.
Please note – This is for copywriting, content writing, social media or other projects valued at $2,000 AUD or more. Additionally failure to keep to the payment schedule once we have started may result in your project being held back. We'll also require the details of a valid credit card from you, which I use for security purposes. Or, you can have your weekly payments deducted from the credit card that you supply if you prefer.
Didn't find the answer to the question you were looking for?

No problem.
For immediate answers to your copywriting, social media or content writing questions, please call us at Creative Copywriting & Content Solutions Gold Coast on

0412 288 339
Alternatively, you can email us here or complete the contact form below and we'll get in touch with you!
Thanks for stopping by
Jaffaman Eddie & the team
Commander In Chief  T.G.I.C.
Creative Copywriting & Content Solutions
Brought to you with passion and purpose by Eddie's Enterprises
Ph: 0412 288 339
Head Office Address – Level 1, 18 Brendan Drive, Nerang, Qld 4211 Australia