I'll never forget it! It was 1989 when I first cut my teeth in the wonderful world of direct response copywriting. And luckily for me, it was under the wing of one of Australia's most successful entrepreneurs in his Direct Mail marketing company.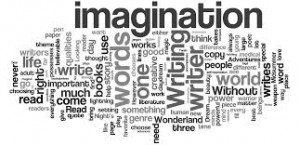 While I didn't realise it at the time that time from 1989 to 2000 was awesome. It's also a big part of why I started Creative Copywriting and Content Solutions and have built it into one of Australia's most recognised and leading copywriting and content writing services.
Admittedly the team and I at Creative Copywriting & Content Solutions provide a range of different copywriting services and formula's to customers these days. However, 55% of our customers use our direct response copywriting services with great success for a variety of reasons.

So what is direct response copywriting?
First, direct response marketing and copywriting or emotional direct response copywriting was well established long before Twitter, Facebook, Hubspot and everything else we have available to us came along.  It's used by businesses as a way of testing your marketing as should any of your marketing be.
Other key points about emotional direct response copywriting and marketing are:
• It focuses on the customer or prospect as opposed to a lot of marketing you see which is centred around the brand, product or services of a company.
• It's a sound and proven copywriting formula based on a Problem, Agitation, and Solution concept. This is where you highlight a problem your hottest prospect has, agitate that problem then position yourself as the solution to that problem using social proof, a guarantee, and other elements.
• Direct response copywriting will also have a specific headline for specific somebody targeting a specific problem.
• Direct response marketing will always have an offer that is of use to your prospects. This could be a lead magnet or white-paper on your website.
• A great direct response marketing promotion will always have a strong call to action on it with a sense of urgency or be time sensitive.
• A direct response copywriter will also write your copy in terms of outcomes and benefits for your prospects or customers.
• And traditionally a direct response copywriter and marketing promotion are in long-form sales copy.

What types of businesses use our direct response copywriting services?
While I've been a direct response copywriter for just over 29 years my team doesn't quite have the experience I do. However, since I started Creative Copywriting & Content Solutions in 2003 we've written direct response copywriting for marketing for businesses such as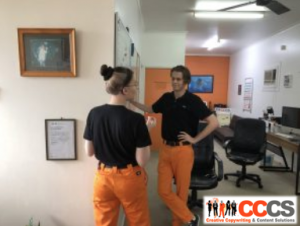 • Cosmetic surgeon, skin care, and beauty services
• Importers and wholesalers
• Builders and Knockdown rebuild services
• IT services
• Childcare centres
• Accountant, banking and wealth creation businesses
• Real Estates and property management services
• And many other services and businesses.
---
"Just like the legal profession says, if you represent yourself in court you have a fool for a client. The same can easily be said for marketing and, in particular, copywriting. Make a wise choice like I did and use Eddie." – Adam, Select Designs
---

The benefits of direct response copywriting.
One thing many businesses miss based on our experience when it comes to using direct response copywriting is that it takes all the rejection out of trying to sell people. For example, take cold calling. You're calling people trying to sell something to people who do not know who you are, they didn't ask you to call them and it is full of rejection.
With direct response copywriting customers and prospects are putting their hand up for your free white-paper or whatever your offer is in exchange for them giving you their information.
The benefit of this once you have their name, email address and maybe phone number is you can start building a relationship with them, educate them about your products or services, you have permission to market to them with the goal of converting a percentage of them in the backend or in more modern terms, your sales funnel.
Direct response copywriting is extremely effective for:
• Lead generation online or offline.
• Creating leads offline and driving people to your website or landing page online.
• Direct response copywriting can also be used effectively to renew and activate old customers who have not purchased from you in a while.
• It can be used to build memberships and continuity.
• Acquire referrals.
• Get bums on seats at your event
• And more!
Why don't more businesses use direct response copywriting?
Based on our experience we find many businesses dismiss using direct response copywriting because:
• They have tried it once and failed either writing it themselves, getting a staff member or part-time Uni student to write it or even a direct response copywriter service that couldn't deliver so they say it does not work.
• It is not their industry norm. Meaning none of their competitors uses it so they do not either. Based on our experience though this is exactly why they should use it and test it at least.
• Sales copy is too long so no-one will read it. If it's interesting enough with the right words, offer and content to the right people, people will read it and act on it!
---
"I'm over the moon!! There was not one moment while reading your copy that I felt iffy, I could not fault it! You hit the nail on the head with the web copy you wrote and the message that I wanted to put across to my target audience." – Peter Colless, CEO & Founder Home Biz Profit Systems
---

What's next?
Deciding on a direct response copywriting service for your marketing isn't easy. With so many to choose from it can be hard to weed out the good from the bad and even if the person you've hired even writes it. It also needs to be a good fit for you so you can work with them and so they understand what your goals and outcomes are.
With that in mind, the team and I invite you to give us a call about our online and offline direct response copywriting services. This way you can find out more about us, your money back guarantees and how you can benefit. 
With Gratitude
Jaffaman Eddie & the team
Creative Copywriting & Content Solutions
Ph. 0412 288 339
Head office: Level 1, 18 Brendan Drive, Nerang, Qld 4211