Copywriting Courses Australia
Businesses big and small all over Australia use our copywriting courses Australia to learn how to write better sales copy, market their business more effectively, reduce marketing waste, create profits, reach wider audiences and more.
Read on about what our Australian clients have to say about our copywriting and content writing workshops and courses:
"I gave Eddie our Business Goals, Ethos and Overview and like a Jack-In-the-box, he came out with so many creative, practical and exciting ideas that our marketing is just about covered for the next 2 years.  Thank you Eddie, I just love your copy, energy, the way you communicate and train people and your experience." Kathy Kirov, Director Coupon Gold
Copywriting Courses Australia for small businesses training guide
When you attend a Creative Copywriting & Content Solutions short course or workshop, we help you achieve the outcome you want to achieve.
We help you to not only learn copywriting and marketing strategies, but also implement them. We provide one month of FREE support from us after your workshop – helping you to put into place everything you learned with us.
At Creative Copywriting & Content Solutions, we're all about building people. Our goal is to help people like you learn the skill of writing better copy so you have a stronger, more sustainable business. We'll help you grow and make more profits so you can create a better life for yourself and your loved ones. Learning to write great content will help you achieve the freedom and choices in life you're looking for.

Let's face it – there's no shortage of educated derelicts, automated email courses, and so called "secrets" of the trade out there. But with our courses, we focus on creating real, tangible results, teaching you only marketing methods that have been proven to be successful.
Our copywriting and content writing courses are for people who:
• Already have a business and want to learn the basics or advanced techniques of content writing, branding, marketing or copywriting. 
• Are looking to increase their skill set to move up the corporate ladder. 
• Students and people looking to start their own content or copywriting business.
• And anyone who wants to learn how to market their business better.
If your goal involves marketing, content or copywriting, there's a Creative Copywriting & Content Solutions short course to suit you.

Why makes Creative Copywriting & Content Solutions courses and workshops different? 
#1. One month free support – Ours are the only short courses in the copywriting, marketing and branding world where you receive one-month FREE support after your workshop. Contact me to clarify points from your course and get additional help to implement & action what you've learned. This support is at no additional cost. 
#2. Action it there and then – Unlike a lot of workshops and automated online email courses, we help you action what you're learning in the workshop into your business there and then.  There are no exercises to do when you get home. No hefty manuals or automated email responders giving you an "idea" of how to do it – we actually do it with you.

#3. Money back guarantee – You'll get peace of mind with every course, as your workshop will include our exclusive "Love Your Training Or Get Your Money Back In Full" guarantee.
#4. Affordability – All courses are affordable for small businesses.
#5. Nominate your time and day – You can book your workshop for the time and day that suits you best. Alternatively, you can do our courses online.
#6. They're personal – Your course is one-on-one, either in person or online. This means you get personal service and the chance to ask me questions that relate to your specific business and circumstances. Many other workshops will instead simply treat you as a customer number and never give you the opportunity to ask crucial questions.

#7. Short Course 3-Hour workshops – A lot of the people who do our courses are business owners, or thinking of going into business. This means that many of our clients are time poor, which is why we've made all our workshops 3 hours long. This way you can absorb and retain the information much easier than most automated online courses or full-day events. And with our one month of free support, we'll have you implementing and executing what you learned in your workshop in no time at all.

Our courses are real world, hands on training for your businesses copywriting, marketing or branding.
On a personal note – 
I give my all to create, help and add value so you can grow and develop in copywriting marketing, and business. Learning to write copy is a life skill, one that can benefit any person or business, guaranteeing an excellent return on investment. On the odd chance, you find you are not happy your short course in copywriting, personal branding or marketing I'll give you a full refund – no questions asked.

I'll never forget the first workshop I ever did.

It was 2005. I was feeling excitement, adrenaline, and nervousness all rolled into one – just like I used to get before playing a gig
That workshop was an "introduction to copywriting' workshop for a small business owner. She wanted to learn how to write copy for her own Real Estate marketing better and then she did our unconventional marketing workshop as well.

That was 11 years ago. Since then, people with businesses both big and small have been coming to me for a range of Copywriting Courses.
As for me, I'm the type of  guy who:
• Has spoken and presented at various Business events & expos since 2004
• Has trained over 43,000 people online, in person and through group workshops since 2005
• Has been published in the Australian Entrepreneur book and other online and offline publications since 2004

• Is currently celebrating my 13th year in business

• Is currently the Commander In Chief of three successful businesses of my own under the one brand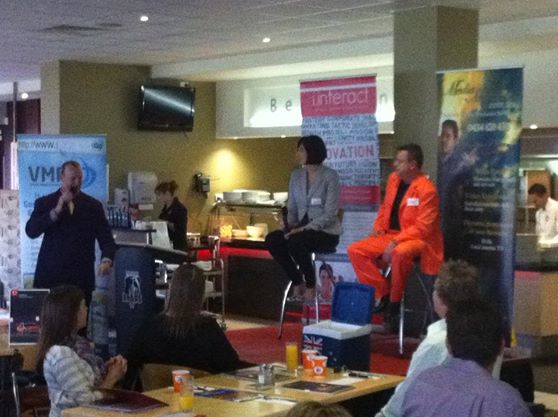 • Has had 30 years in the copywriting and marketing industry

• Has all the real world expertise in marketing, personal branding and digital and copywriting needed to help you develop this skill yourself. And if you don't agree, you'll get all your money back!
"Thanks so much Jaffaman! This is the kind of marketing I would expect from a modern day marketer." Karen Francis, Search Engine Specialist 
For the latest short course in personal branding, copywriting or marketing, call us on 0412 288 339

or

complete the form below:
If you're anything like me, you understand that business is always evolving – so our Copywriting Courses Australia workshops above may change without notice.
Thanks again and remember "Don't let your learning lead to knowledge – let it lead to action"
Jaffaman Eddie & the team,
CIC
Commander In Chief
Creative Copywriting & Content Solutions
Powered by Eddie's Enterprises
Ph:0412 288 339
Head Office address – Level 1, 18 Brendan Drive, Nerang, Qld 4211 Australia
Creative Copywriting & Content Solutions is part of "Eddie's" Enterprises. One of Australia's most trusted brands, Creative Copywriting & Content Solutions is a leading online and offline Copywriting and Marketing Centre. Based on the Gold Coast, we assist businesses by eliminating their marketing waste through using proven marketing methods, rather than theory. Our copywriting services range from online and offline direct response copywriting and marketing, copywriting and marketing coaching and courses, marketing systems, business information products and personal branding. We can teach you how to do all of this yourself with our copywriting courses Australia.
For a chat about how our copywriting and content writing courses can help you and your Australian business, call us on 0412 288 339 or complete the form below
Head Office address – 18 Brendan Drive, Nerang, Qld 4211 Australia