Market Your Small Business On Me For FREE For The Next 60-Days
"Slashed the time it took me to write my own marketing by half and Eddie's stuff is delivering far better results than anything I've ever written myself." Dale Burgeons
Established 2011 – Developed by Jaffaman Eddie, Chief Copywriter & Communications Officer, published Australian Entrepreneur, 2014 Telstra Business Award nominee and the marketing brain behind Eddie's Copywriting & Marketing Centre & Eddie's Enterprises
GRAB $711 Of FREE MARKETING GIFTS FOR YOUR BUSINESS PLUS TWO MONTHS FREE MEMBERSHIP in our 'Ignite Words & Marketing Into Money Club'  – ABSOLUTELY FREE
Grab your free marketing gifts valued at $711 & subscribe now
Please note: You will be taken to PayPal to complete payment. No PayPal account is required to purchase.
HERE'S THE 

MARKETING GIFTS &

SUPPORT

YOU'LL 

GET FOR YOUR SMALL BUSINESS WITHIN DAYS 

 
• A Copywriting Critique certificate where you send me your best marketing piece and I critique it and tell you how to improve it FREE
• An easy to action, implement and maintain three-step email sequence that requires no special software plus
• A FREE Discovery call from me personally so I can find out where you are now with your marketing and business and where you want to go
• Free ticket or recording of our High Voltage Business Shows

• 60-Days in the 'Ignite Words & Marketing Into Money Club' with free marketing templates & promotions and
• Direct response copywriting, marketing and branding DVD's and CD's
After one week, we're getting better results… "We met Eddy at a Business Enterprise breakfast and were immediately impressed by his style and wealth of marketing knowledge. When we heard about the gold coin pack offer it was too good to pass up. After just one week of implementing some of Eddie's tips and strategies, we are getting better results. When a fresh, inspiring take is required for your business, Eddie delivers the goods. The phone consultation included in the offer was pure gold. Thank you, Eddie Jaffaman." Diane and Vince Paludi Uplift Skincare.  
Grab your free marketing gifts valued at $711 & subscribe now
Please note: You will be taken to PayPal to complete payment. No Paypal account is required to purchase.
                                                                                                  __________________________________________________________
"Eddie just the Jaffaman discovery call we had we you has been well worth it. Thanks
so much. It's great to see someone with your
calibre of expertise and passion
ignite me into action and helping others in business succeed without seeing them just as a price tag
." Joan Thompson, Tasmania 
____________________________________________________________________________
Like all professions and services your business needs a copywriting and marketing professional because the reality is "without marketing nothing happens and the best business product or service does not win anymore, the best marketing and sales copy does."
Get your free marketing gifts valued at $711 & subscribe now
Tremendous new ways to approach my customer base… "Recently I took advantage of the great offer that Eddie has for his Gold Coin Strategy Pack and I am really impressed.Not just with the enormous amount of content (that's really great), but with the way Eddie looks after me and the way he follows a project through to the end. "You see, I've only met Eddie online and we've spoken on the phone a few times, but never face to face. There are stacks of scams online so because of this I was a bit skeptical at first, but he came with a good recommendation so I gave it a crack. I'm sure glad I did. Eddie and his Strategy Pack have given me some tremendous new ways to approach my customer base and given that I work in a very tight niche market this can be very difficult at times. Each month I get an email, DVD, CD or newsletter for  great new ideas. "I can then take it, rework it, and incorporate that into my site or email program, offline marketing, where ever. If you are hesitant like I was at first about Eddie Bryant, then you can put those thoughts aside. You know he even has my number on his phone.That's service! Thanks, Eddie." Best regards." Dan Dinneen 0411 276 486 "What You Focus On Expands" www.arthritis-information-center.com  ______________________________________________________________
One promotion delivered a 17% increased response on my existing E-bay listing "I hate writing sales copy because I'm no good at it, I don't have the time or passion for learning it and I don't have a lot of money because I'm just starting. Grabbing Eddie's $2 marketing pack really helped me decide on how I can be, do and have more. My marketing gets out there quicker, I'm never stuck for what or how to write and I've already got a 17% increased response on an E-bay listing I received as a member. I love my Eddie Marketing Club membership and I've yet to meet anyone that has Eddie's expertise, passion, and enthusiasm." Ross Johnston,  E-bay Sales Guru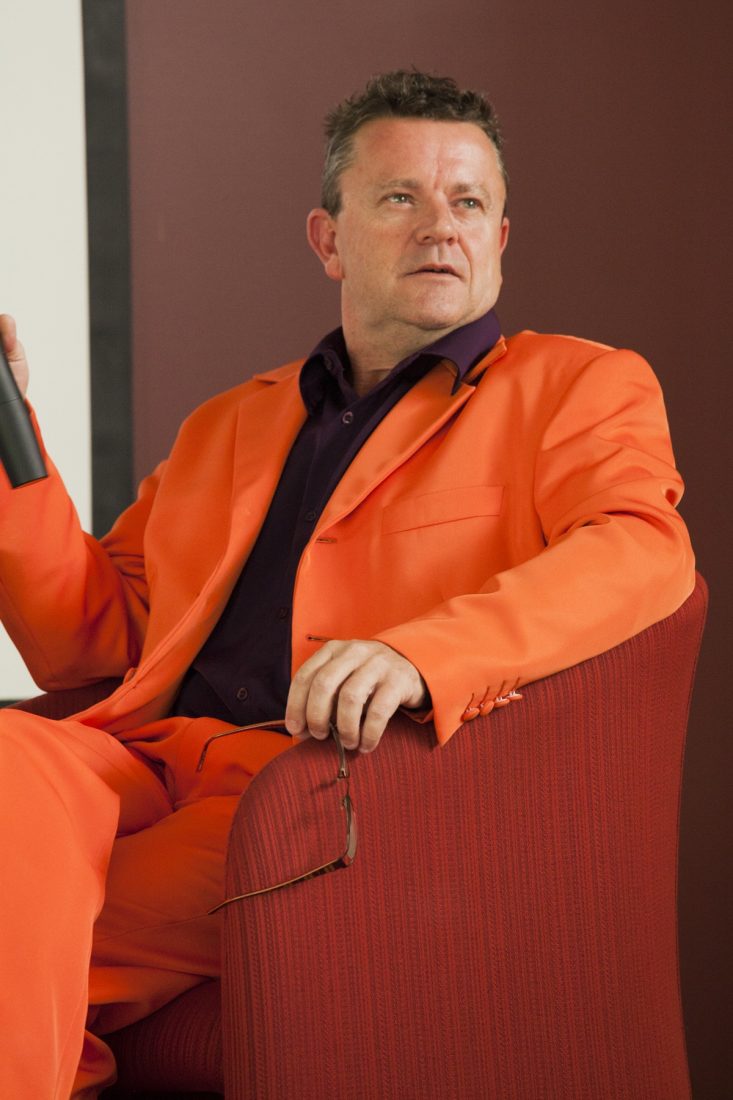 About Jaffaman Eddie –  Chief Copywriter, RockStar Branding, Capitalist &  Published Author – Est 2003.
Jaffaman Eddie is a Maverick Entrepreneur, marketer, direct response copywriter and personal brand authority who's marketing, copywriting and branding strategies have been featured in the Australian Entrepreneurs book, the New Zealand Herald and several other online and offline publication over the past 13 years.
Jaffaman Eddie and his team have been inspiring and increasing big businesses across Australia and internationally to think, act and market their businesses with passion, enthusiasm, and consistency while increasing the marketing returns and converting more prospects into customers for their customers.
The  is achieved by writing direct response copy for business websites, letters, direct mail marketing packages, video scripts, print ads, flyer's, email auto responder series, SMS campaigns and other marketing materials as well as advising customers on where they can improve and stand out in a sea of sameness using a personal or celebrity brand
Eddie's passion and Entrepreneurial expertise for creating and supplying money in the bank marketing systems, online and offline direct response copywriting services and other services is unsurpassed and has been instilled in him from his corporate days with Gold Coast Entrepreneur and business icon Mr. Terry Morris.
To learn more about Jaffaman Eddie and the various copywriting, marketing and branding services "Eddie" Enterprise's provides call 0412 288 339 visit:creativecopywriting.com.au or www.eddiescopywritingcentre.com
 ______________________________________________________________
Terms and conditions and stuff you need to know
 – 
Yes Jaffaman Eddie

!

 Please email your $711 of free marketing gifts to me!  I understand that I 

have a 

full TWO MONTHS FREE TRIAL in the 'Ignite Words & Marketing Into Money Club' as part of this offer and understand that I if I decide to stay with you after my TWO MONTH FREE TRIAL I will be charged $25.00 AUD per month so I can keep receiving marketing promotions and strategies as well as other business information and support once a month from you which I will pay for using the credit card payment information I've provided. I understand I can cancel this at any time 

no questions asked!
Head Office address – 18 Brendan Drive, Nerang, Qld 4211 Australia