"Hi Eddie, I really enjoyed the session last week.  It was great to catch up with you again and to meet some of your other clients. As always, I learned a few tips, which made the evening worthwhile. I am going to put them in place for our new business." Rosy
Creative Copywriting Solutions in association with Eddie's Enterprises presents…
Convert Quotes Into Sales Faster Without The Hard Sell, High-Pressure Tactics, Special Software Or Hassling People
March 31st, 2016 High Voltage Business Show – 

CLOSED
So you've got the lead and sent the quote, what's next?

Chances are if you're like a lot of small business owners you spend your time playing phone tag, sending emails and trying to  follow up on the quote.
And this seems to be a recurring problem!
That's why over the past few months I've been sharing strategies on how convert quotes into sales faster with my Done for you marketing clients and Marketing club members
It's also the reason on Thursday, March 31st from 5:30 pm – 7 pm I invite you to my next High Voltage Business Show where I'll be sharing how I convert 91% of the quotes I send out into paying customers within 7 days with no special software, resources or marketing and how you can do the same
Plus, one lucky person in the audience will win me implementing it into their business for them FREE!
As usual, single and double tickets are available and great value and limited so…
If being able to convert your quotes into paying customers faster would benefit you and your business and the chance to get me to put it to work in your business FREE, get along to my next High Voltage Business Show March 31st. Gates open at 5pm.
See you here
Jaffaman Eddie
CIC
**************************************************************************
Framework Of A Sales Page – CLOSED
Seats going fast for the first Mix N Mingle Business event of the year at ECMC. Yes, the man in the orange suit, Jaffaman Eddie will be talking and sharing all things sales pages. Don't miss this chance to hear this Australian published Entrepreneur, business owner, marketer and copywriter share how you can get sales pages working for your marketing January 28th.
January 28th, 2016 Mix N Mingle Business Event –
Framework Of A Sales Page – CLOSED
Seats going fast for the first Mix N Mingle Business event of the year at ECMC. Yes, the man in the orange suit, Jaffaman Eddie will be talking and sharing all things sales pages. Don't miss this chance to hear this Australian published Entrepreneur, business owner, marketer and copywriter share how you can get sales pages working for your marketing January 28th.
Register here – EVENT CLOSED
At this event, I'll be showing you and discussing
The basic framework of a successful sales page

How to write a great video script for a sales page

Discuss the difference between a video sales letter and a sales page letter and which one to use in which instance

And much more so you can so you can put persuasive messages on paper or a website that compel people to open up their wallets and BUY
Also, order a VIP ticket and you'll receive
• A 15-minute one-on-one session with me where you can ask my advice on any marketing or copywriting challenge or idea you have and
• You'll also receive FREE chance to win a sales page or sales page video script for your business on me for FREE valued at $250 – $400.
_________________________________________________________________________
Septembers "Mix, Mingle & Master Mind" Event September 24th – 5:30 pm – 7 pm, Eddies Writing & Marketing Academy
"7 Keys I've Learnt From Writing Over 141 Website Home Pages That Guarantee You'll Get Attention, Interest, Desire & Action On Yours."
This months 'Mix N Mingle' is a discussion about what I've learnt from writing over 141 website home pages and how we as business owners can get attention, interest, desire and action on our own websites. $54 of your entry fee is being donated to the Salvo's and this event includes masterminding, networking, free website template and more.
Book your seat now before they're all gone
Dear hardworking business owner or Entrepreneur
These copywriting and marketing workshops, courses and presentations are designed with taking away information and strategies you can action almost instantly to help you improve your skills and take you to the next level of your life and business in key areas.
To follow the link in the course of your choice or for more information on any of the workshops or programs please call me direct on 0412 288 339 or contact me by email
_________________________________________________________________________
Eddies Copywriting Centre – Free Copywriting Class Gold Coast May 2nd, 2015
There are several truths and errors I see every day with people using flyers and brochures in their marketing to generate business
 
Some examples of these errors are:
• Most have their logo plastered all over them
• Others lack a message for anyone in particular on them
• Others have no reasons to them at all on why I should use their service instead of their competitors and
• Others lack offer and a reason to respond now!
So, Saturday, May 2nd 9:30 am – 11:30 am I'll take you through why your flyers may not be yielding the results you want using my 30 years "in the field" direct response copywriting and marketing experience on how to overcome them.
Like I said, this event is free, it's Saturday so it will run on time and I only have so much room at ECMC HQ so you have to book to attend here
_________________________________________________________________________
BIG Idea's Plant New Seeds Session – Fri October 3rd 1pm- 4pm
Like you, over the years I've read a lot of the 'How to' books, done a lot of the steps, created a lot of new habits and grown as a person and as an Entrepreneur but the biggest thing that's made the biggest difference on many levels is my monthly ritual.
What is monthly ritual?
I sit down, turn off the phone and brainstorm BIG IDEA's and plant new seeds for my businesses over three or four hours
Why?
Because without looking forward, thinking and implementing new idea's boredom sets in and that's a surefire way to becoming bored in your business and loose sight of your Entrepreneurial passion and journey
So if you have idea's but never action them, have idea's are not sure how to bring them to life or just want to sit in and hear from myself and others on the challenges we face and how we BRING our idea's from concept to market you need to come along.
Also, this is not a lecture.  It's hands on and it's about participating and learning from each other and narrowing down one or two realistic BIG IDEA's for our businesses based on what resources we have to work with that you can map out and action. Now it's going cost you $11 for the privilege which is just over $3 an hour which is a small investment to spend three hours with a few other fellow entrepreneurs to generate one or two BIG Idea's that could pay off big for your business or help you solve a business problem you have.
Lock in your spot here now before it's too late. They're only seven spots.
Remember  "The entrepreneur builds an enterprise; the technician builds a job. – Michael Gerber
_________________________________________________________________________
July – FREE "Ignite Words Into Money" Copywriting session – FULL
One of the greatest skills any of us can possess in business is the ability to write words that create new customers and motivate existing customers to buy more. So on Thursday July 31st from 5:30pm – 7pm I'm holding  another free copywriting session to help you get started or do it better.
Some of the skills you learn in this free session are
• The power of headlines and why, not all headlines are created equal
• Easy ways to prick up your prospects ears and get their interest
and a whole lot more
As I said this is FREE and it's perfect for the business owner solo-preneur, staff member or entrepreneur who writes their own copy.
Seating at ECMC HQ at Brendan Drive Nerang is limited so best to book as soon as you can so you don't miss out.
Friendly Workshop Improves Leads With More Customer Callbacks!  "Workshop was terrific. I have recommended it already to several other  businesses. It's perfect for people looking to: improve their marketing  and generate leads? It also gives you confidence with writing so if you have the chance it would do you well to speak with Eddie and either  get his help or go to his workshops." Tony Bristow
_____________________________________________________________________
• Fast Track Flyer Writing Webinar Monday, May 26th CLOSED – This webinar for the small business owner, designer or career opportunity seeker who wants to write copy faster and improve response on their flyers and brochures. In this webinar, you'll discover What is the best information to put on your flyer and brochure and 10 other elements every flyer must have in order to be effective and profitable. Register now. Webinar starts 6 pm sharp finishes 7:30 pm sharp. 
_____________________________________________________________________
• FREE Copywriting Workshop Friday, May 9th CLOSED – Learn the basics of writing attention grabbing headlines, leads, offers and copy for your ad's, websites, brochures and more. Starts 7:30 am – finishes 9 am. Held on site and is on at my Gold Coast Branch located at Level 1, 18 Brendan Drive, Nerang, Qld. Booking in advance essential and by email only. Reserve your seat by email here. 
"Hi Eddie, just wanted to say thanks for a great copywriting workshop. I was feeling a bit stuck with my marketing emails and I really got great ideas from you. Your style is very warm and encouraging which makes people feel confident to take more risks and try things differently. You really helped me realise how important it is to plan your material and think about it from a customers point of view, not my own. The results have been great. The marketing email we worked on, I sent out and within 5 minutes I had 3 ladies booked into my masterclass. This had never happened before so I was really thrilled! I am applying the same principles to all my marketing now. Thanks again Eddie. I'm looking forward to learning more from you in the future." Cheers, Kylie
_____________________________________________________________________
• Copywriting BYOM Masterclass– "Bring your own marketing" and we'll work it and rewrite your online and offline marketing collateral side by side. You'll discover how to write great copy fast,  everything you need to create killer and attention grabbing headlines, how to create awesome offers, what lead sentences to open your copy with and more.  Course held weeknights 5:30 pm – 7:30pmpm. Booking in advance are essential.
Two-course terms available
• 6 Week Copywriting Course – 6 sessions over 6 weeks. Cost $85 + GST per two-hour session and should be tax deductible.
• 12 Week Course with FREE Ad – 12 sessions over 12 weeks. Cost $70 + GST per two-hour session and everyone that completes the 12-week course gets a FREE ad in my MoneyMaker magazine valued at $137.
Book Now by email here
_____________________________________________________________________
• Marketing 101  – Two hour 101 session just you and me working on how you market and implement new ideas, make more money and plans for what your future and business is going to be. Perfect for solo-entrepreneurs, husband and wife business teams, employee's, marketing staff and people seeking to get to the next level. Available weekends and weeknights. Grab your spot now

_____________________________________________________________________
Our Purpose and Passion –   
Our purpose is to enable Entrepreneurs, Franchises and business owners to multiply their business, incomes and lifestyles through our tried, tested and proven copywriting and marketing services and other elite services within "Eddie's" Enterprise's so they can reach their full potential in the new economy. 
_____________________________________________________________________
Who Is Jaffaman Eddie
Jaffaman Eddie Bryant is a highly regarded and outspoken Maverick Entrepreneur, marketer, direct response copywriter and personal brand authority. Challenging small and big businesses across Australia and Internationally to think, act and market their businesses with passion, enthusiasm and consistency is Eddie's mission in Life!
One of Australia's most trusted brands over the past 11 years Eddie's Copywriting & Marketing Centre and Eddie Enterprises has enabled Entrepreneurs, Franchises, and business owners to multiply their business, incomes, and lifestyles.
Recently one of his outside the box lead generation strategies was featured in the New Zealand Herald and he was recently nominated for a Telstra Business Award
Prior to starting out on his own 11 years ago, he was Creative Director with Global Players Network. From 1988 – 1999 he was employed with Terry Morris Founder of Morris International, Sirromett Wines & Carrara Markets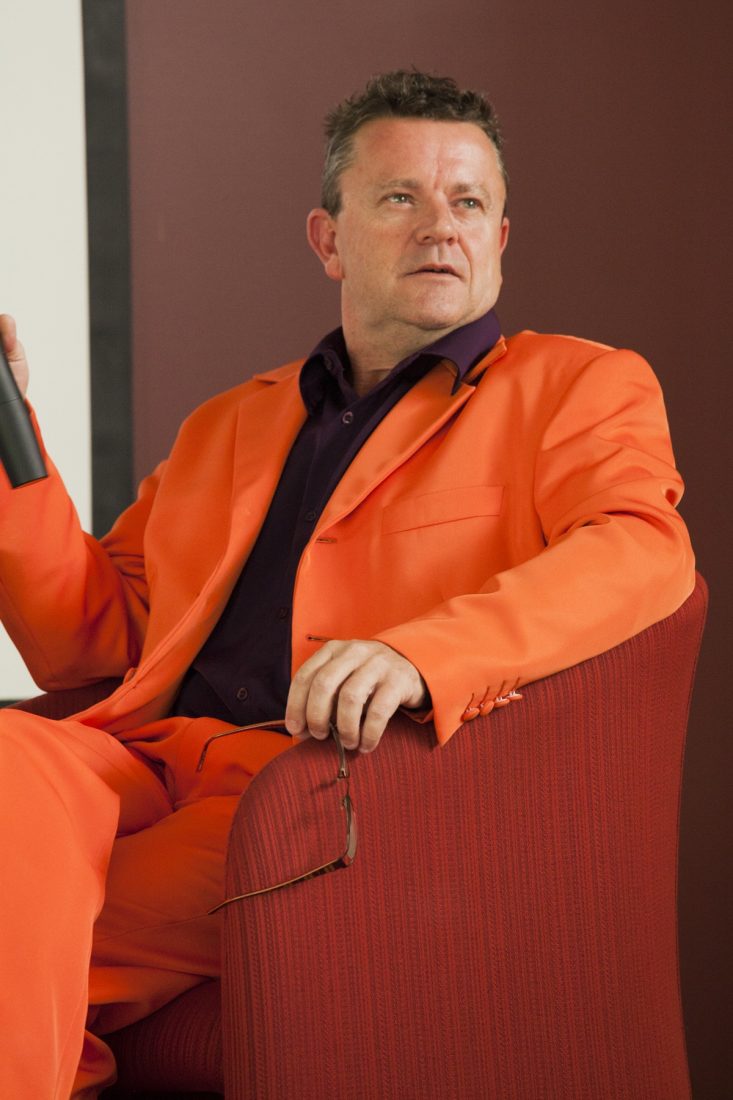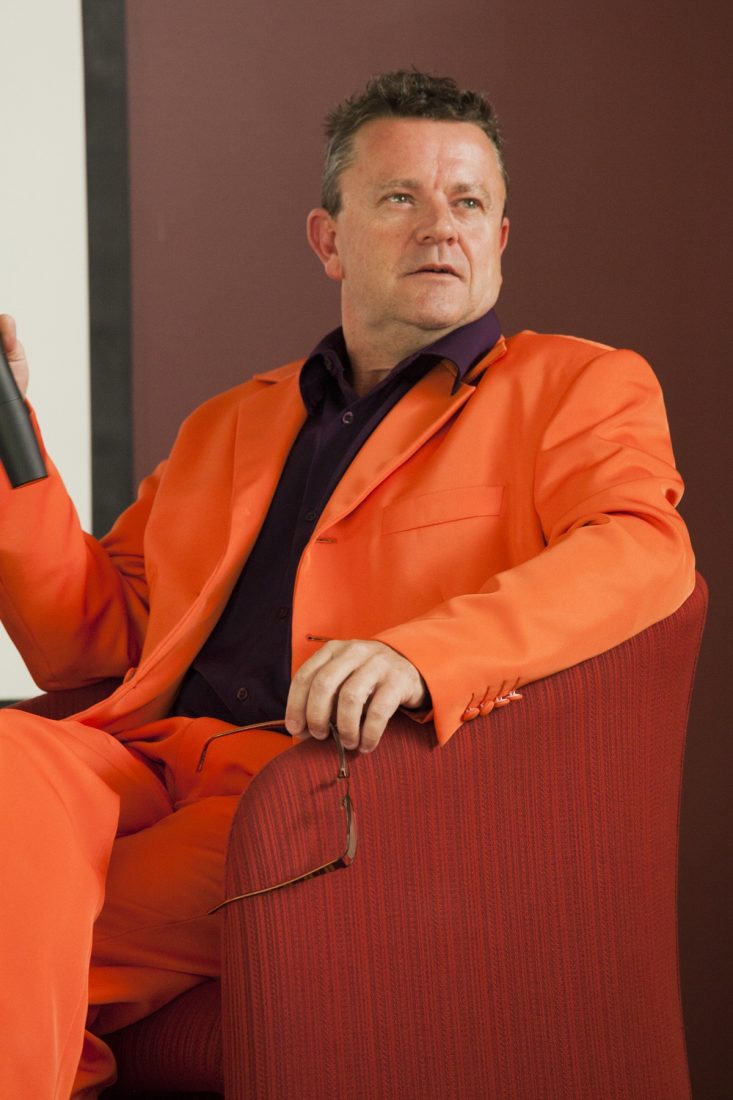 Ph:0412 288 339
Email
Office address – 18 Brendan Drive, Nerang, Qld 4211 Australia